{"id":4433729945680,"title":"All-Purpose Quick Foaming Toilet Cleaner ( BUY 1 GET 1 FREE )","handle":"all-purpose-quick-foaming-cleaner","description":"\u003cp\u003e\u003cimg src=\"https:\/\/cdn.shopify.com\/s\/files\/1\/0023\/5189\/0541\/files\/Banner_8639c357-46a2-4ce0-af33-d52de809fe95_large.png?v=1555915572\" alt=\"\"\u003e\u003cspan\u003e\u003c\/span\u003e\u003c\/p\u003e\n\u003cp\u003e\u003cstrong\u003e\u003cspan\u003e\u003cimg src=\"https:\/\/cdn.shopify.com\/s\/files\/1\/0101\/1105\/7978\/files\/planeta-imagen-animada-0010_large_37ebd3cb-4a0e-4452-864b-4e104e821ccd_pico.gif?v=1528877547\" alt=\"\"\u003e  \u003c\/span\u003e\u003cspan\u003eSHIPPING WORLDWIDE\u003c\/span\u003e  \u003cimg src=\"https:\/\/cdn.shopify.com\/s\/files\/1\/0101\/1105\/7978\/files\/planeta-imagen-animada-0010_large_37ebd3cb-4a0e-4452-864b-4e104e821ccd_pico.gif?v=1528877547\" alt=\"\"\u003e\u003c\/strong\u003e\u003c\/p\u003e\n\u003cul\u003e\n\u003cli\u003e\u003cspan\u003e\u003cstrong\u003eLimited Time, Buy more save more!\u003c\/strong\u003e\u003c\/span\u003e\u003c\/li\u003e\n\u003cli\u003e\u003cspan\u003e\u003cstrong\u003eHandling time\u0026gt;\u0026gt; Ship within 1-3 days after payment\u003c\/strong\u003e\u003c\/span\u003e\u003c\/li\u003e\n\u003cli\u003e\n\u003cstrong\u003eDelivery time\u003c\/strong\u003e\u0026gt;\u0026gt; worldwide\u003cstrong\u003e 7-15\u003c\/strong\u003e days\u003c\/li\u003e\n\u003cli\u003e\n\u003cstrong\u003eReturns\u0026gt;\u0026gt; \u003c\/strong\u003eFast refund\u003cstrong\u003e,100% \u003c\/strong\u003eMoney Back Guarantee.\u003c\/li\u003e\n\u003cli\u003e\u003cstrong\u003eWe Have Very Limited Quantities At This Price.\u003c\/strong\u003e\u003c\/li\u003e\n\u003cli\u003e\u003cspan style=\"color: #ff0000;\"\u003e\u003cstrong\u003e🚚 FREE SHIPPING OVER $36 🚚\u003c\/strong\u003e\u003c\/span\u003e\u003c\/li\u003e\n\u003cli\u003e\u003cspan style=\"color: #ff0000;\"\u003e😍\u003cstrong\u003e 99.4% Of Customers Buy 2 Or More. \u003c\/strong\u003e😍\u003c\/span\u003e\u003c\/li\u003e\n\u003cli\u003e\u003cspan style=\"color: #ff0000;\"\u003e\u003cstrong\u003eNotice:\u003c\/strong\u003e \u003cstrong\u003eIf you can't pay by Credit\/Debit Card, please pay with PayPal.\u003c\/strong\u003e\u003c\/span\u003e\u003c\/li\u003e\n\u003c\/ul\u003e\n\u003ch3\u003e\u003cspan style=\"color: #ff0000;\"\u003eCLEAR SINKS AND DRAINS WITH THIS \u003cstrong\u003ePOWERFUL DRAIN CLEANER\u003c\/strong\u003e!\u003c\/span\u003e\u003c\/h3\u003e\n\u003cp\u003e\u003cimg src=\"https:\/\/media.giphy.com\/media\/yy2ln0SMM1FLYlmc7m\/giphy.gif\" alt=\"\" width=\"480\" height=\"480\" style=\"display: block; margin-left: auto; margin-right: auto;\"\u003e\u003c\/p\u003e\n\u003cp\u003ePowerful Sink \u0026amp; Drain Cleaner gets the job done by\u003cspan\u003e \u003cspan style=\"color: #38761d;\"\u003e\u003cstrong\u003edissolving grease, hair, paper, soap scum, oils, and organic matter easily\u003c\/strong\u003e\u003c\/span\u003e\u003c\/span\u003e. It\u003cspan\u003e \u003c\/span\u003e\u003cspan style=\"color: #38761d;\"\u003e\u003cstrong\u003ewon't harm your drains, pipes or septic system\u003c\/strong\u003e\u003c\/span\u003e, as it's made only from non-corrosive \u0026amp; non-caustic materials.\u003c\/p\u003e\n\u003cp\u003e\u003cimg src=\"https:\/\/cdn.shopify.com\/s\/files\/1\/0145\/1393\/0294\/files\/7_c79fbded-b314-4825-aebd-3fa3a8619bfa_large.jpg?v=1558952644\" alt=\"\" style=\"display: block; margin-left: auto; margin-right: auto;\"\u003e\u003c\/p\u003e\n\u003cp\u003eIt\u003cspan\u003e \u003cspan style=\"color: #38761d;\"\u003e\u003cstrong\u003eliquifies fats, oils, lint, paper, hair and other organic matter\u003c\/strong\u003e\u003c\/span\u003e \u003c\/span\u003ecausing drain obstructions. Using a high-density formula, our products stick to the walls of your pipes and alters the pH level to rapidly dissolve the obstruction.\u003c\/p\u003e\n\u003cp\u003e\u003cimg src=\"https:\/\/media.giphy.com\/media\/XeA1CkvuVpxa6FN7t2\/giphy.gif\" alt=\"\" width=\"480\" height=\"352\" style=\"display: block; margin-left: auto; margin-right: auto;\"\u003e\u003c\/p\u003e\n\u003ch3 style=\"text-align: center;\"\u003e\u003cspan style=\"color: #38761d;\"\u003e\u003cstrong\u003eFEATURES:\u003c\/strong\u003e\u003c\/span\u003e\u003c\/h3\u003e\n\u003cdiv\u003e\n\u003cul\u003e\n\u003cli\u003e\n\u003cspan style=\"color: #38761d;\"\u003e\u003cstrong\u003eMagic Foam Particles:\u003c\/strong\u003e\u003c\/span\u003e\u003cbr\u003e\u003cspan\u003eFormulated of citric acid, baking soda, surfactant, active oxygen, deep cleansing in multiple directions, removes hidden stains and cleans every corner. \u003c\/span\u003e\n\u003c\/li\u003e\n\u003c\/ul\u003e\n\u003cp\u003e\u003cimg src=\"https:\/\/cdn.shopify.com\/s\/files\/1\/0131\/6100\/5115\/files\/o_1_large.jpg?v=1555319775\" alt=\"\"\u003e\u003c\/p\u003e\n\u003cul\u003e\n\u003cli\u003e\n\u003cspan style=\"color: #38761d;\"\u003e\u003cstrong\u003ePowerful Cleaning:\u003c\/strong\u003e\u003c\/span\u003e\u003cbr\u003e\u003cspan\u003eAll-round cleaning and dissolves stubborn rust calcium and limescale even below the waterline. Eliminates odor and deodorizes with fresh scent.\u003c\/span\u003e\n\u003c\/li\u003e\n\u003cli\u003e\n\u003cspan\u003e\u003cspan style=\"color: #38761d;\"\u003e\u003cstrong\u003eDissolves grease, hair, oils, soap scum, and paper products\u003c\/strong\u003e\u003c\/span\u003e \u003c\/span\u003eeasily\u003c\/li\u003e\n\u003cli\u003ePerfect to use on pipes, toilets, sinks, tubs and in other main drain lines\u003c\/li\u003e\n\u003c\/ul\u003e\n\u003cp\u003e\u003cspan\u003e\u003cimg src=\"https:\/\/cdn.shopify.com\/s\/files\/1\/0067\/6226\/6676\/files\/7_9bce4535-6d5e-42bf-869c-ca04673b9dd9_large.jpg?v=1558954736\" alt=\"\" style=\"display: block; margin-left: auto; margin-right: auto;\"\u003e\u003c\/span\u003e\u003c\/p\u003e\n\u003cul\u003e\n\u003cli\u003e\u003cspan\u003e\u003cstrong\u003e\u003cspan style=\"color: #38761d;\"\u003eSafe to Touch:\u003c\/span\u003e\u003cbr\u003e\u003c\/strong\u003e100% safe, non-irritating, not hurting hands, will not hurt the floor to meet various needs. \u003c\/span\u003e\u003c\/li\u003e\n\u003cli\u003e\n\u003cspan style=\"color: #38761d;\"\u003e\u003cstrong\u003eMade of a non-corrosive formula\u003c\/strong\u003e\u003c\/span\u003e\u003cspan\u003e \u003c\/span\u003ethat's safe on septic systems\u003c\/li\u003e\n\u003cli\u003eUses its high density to cling to pipes and liquefy drain obstructions\u003c\/li\u003e\n\u003cli\u003e\u003cspan style=\"color: #38761d;\"\u003e\u003cstrong\u003eNon-corrosive, noncaustic and odorless formula\u003c\/strong\u003e\u003c\/span\u003e\u003c\/li\u003e\n\u003c\/ul\u003e\n\u003cp\u003e\u003cimg src=\"https:\/\/cdn.shopify.com\/s\/files\/1\/0131\/6100\/5115\/files\/6_0d4a4593-29e7-408e-8651-1069e8aa0c67_large.jpg?v=1555319789\" alt=\"\" style=\"display: block; margin-left: auto; margin-right: auto;\"\u003e\u003c\/p\u003e\n\u003cul\u003e\n\u003cli\u003e\u003cspan\u003e\u003cstrong\u003e\u003cspan style=\"color: #38761d;\"\u003eEasy To Operate:\u003c\/span\u003e\u003cbr\u003e\u003c\/strong\u003eBid farewell to vigorous scrubbing, add in a suitable amount of water and immediately foam, soak for 30 minutes, then gently brush and rinse.\u003c\/span\u003e\u003c\/li\u003e\n\u003c\/ul\u003e\n\u003cp\u003e\u003cspan\u003e\u003cimg src=\"https:\/\/cdn.shopify.com\/s\/files\/1\/0067\/6226\/6676\/files\/8_3382cc9c-6d83-4839-9dce-2513af6d9edd_large.jpg?v=1558954741\" alt=\"\" style=\"display: block; margin-left: auto; margin-right: auto;\"\u003e\u003c\/span\u003e\u003c\/p\u003e\n\u003cul\u003e\n\u003cli\u003e\n\u003cspan style=\"color: #38761d;\"\u003e\u003cstrong\u003eMulti-Effect Cleaner:\u003c\/strong\u003e \u003c\/span\u003e\u003cbr\u003e\u003cspan\u003eOur toilet cleaner is the best for toilet, floor, drain, sink, washing machine, all kinds of pipes, floor tiles and other difficult to clean places. \u003c\/span\u003e\n\u003c\/li\u003e\n\u003c\/ul\u003e\n\u003cp\u003e\u003cimg src=\"https:\/\/cdn.shopify.com\/s\/files\/1\/0131\/6100\/5115\/files\/4_a9a8f734-7a8f-41fa-bd54-02f122c3e6ee_large.jpg?v=1555319784\" alt=\"\" style=\"display: block; margin-left: auto; margin-right: auto;\"\u003e\u003c\/p\u003e\n\u003cp\u003e\u003cspan style=\"color: #38761d;\"\u003e\u003cstrong\u003eHOW TO USE:\u003c\/strong\u003e\u003c\/span\u003e\u003c\/p\u003e\n\u003col\u003e\n\u003cli\u003e\u003cspan\u003ePour this product into the place to be cleaned.\u003c\/span\u003e\u003c\/li\u003e\n\u003cli\u003e\u003cspan\u003eAdd the right amount of water and immediately foam.\u003c\/span\u003e\u003c\/li\u003e\n\u003cli\u003e\u003cspan\u003eSoak for 30 minutes, then gently brush and rinse.\u003c\/span\u003e\u003c\/li\u003e\n\u003c\/ol\u003e\n\u003cp\u003e\u003cspan\u003e\u003cstrong\u003e\u003cimg src=\"https:\/\/cdn.shopify.com\/s\/files\/1\/0191\/5210\/9668\/files\/procedure_copy_large_3ccca967-3459-49aa-9932-cde9cdea9039_large.png?v=1554803614\" alt=\"\" style=\"display: block; margin-left: auto; margin-right: auto;\"\u003e\u003c\/strong\u003e\u003c\/span\u003e\u003c\/p\u003e\n\u003cp\u003e\u003cspan style=\"color: #38761d;\"\u003e\u003cstrong\u003eSPECIFICATIONS:\u003c\/strong\u003e\u003c\/span\u003e\u003c\/p\u003e\n\u003cp\u003e \u003c\/p\u003e\n\u003cul\u003e\n\u003cli\u003e\u003cstrong\u003eSize: 10.5 x 3 cm\u003c\/strong\u003e\u003c\/li\u003e\n\u003cli\u003e\u003cstrong\u003e\u003cspan class=\"packaging-title\" data-spm-anchor-id=\"2114.10010108.0.i9.22a97a09HXoZ1M\"\u003eWeight:\u003c\/span\u003e 0.16 kg\u003cspan class=\"packaging-des\" rel=\"0.16\"\u003e \u003c\/span\u003e  \u003c\/strong\u003e\u003c\/li\u003e\n\u003c\/ul\u003e\n\u003cstrong\u003e\u003c\/strong\u003e\n\u003cp\u003e \u003c\/p\u003e\n\u003ch4\u003e\u003cspan style=\"color: #38761d;\"\u003e\u003cstrong\u003ePACKAGE INCLUDES:\u003c\/strong\u003e\u003c\/span\u003e\u003c\/h4\u003e\n\u003cul\u003e\n\u003cli\u003e1 x All-Purpose Quick Foaming Cleaner\u003c\/li\u003e\n\u003c\/ul\u003e\n\u003ch4\u003e\u003cspan class=\"a-list-item\" style=\"color: #38761d;\"\u003e\u003cstrong\u003eNOTES:\u003c\/strong\u003e\u003c\/span\u003e\u003c\/h4\u003e\n\u003cul\u003e\n\u003cli\u003ePlease allow 1-3 cm measuring deviation due to manual measurement.\u003c\/li\u003e\n\u003cli\u003eDue to the different monitor and light effect, the actual color of the item might be slightly different from the color showed on the pictures.\u003c\/li\u003e\n\u003c\/ul\u003e\n\u003ch4\u003e\u003cspan style=\"color: #38761d;\"\u003e\u003cstrong\u003eSHIPPING:\u003c\/strong\u003e\u003c\/span\u003e\u003c\/h4\u003e\n\u003cul\u003e\n\u003cli\u003eWe process orders between Monday and Friday. Orders will be processed within 1-3 business days of ordering and shipped out the next day after the processing day. Please note that we don't ship on weekends.\u003c\/li\u003e\n\u003c\/ul\u003e\n\u003ch4\u003e\u003cspan style=\"color: #38761d;\"\u003ePAYMENT:\u003c\/span\u003e\u003c\/h4\u003e\n\u003cul\u003e\n\u003cli\u003ePayPal is welcomed here\u003c\/li\u003e\n\u003cli\u003eIf you don't have a PayPal account, we accept all credit cards: just select\u003cspan\u003e '\u003cstrong\u003ePayPal' and click the 'Pay with Debit or CreditCard\u003c\/strong\u003e' \u003c\/span\u003ebutton\u003c\/li\u003e\n\u003c\/ul\u003e\n\u003c\/div\u003e","published_at":"2020-01-06T18:05:54+08:00","created_at":"2020-01-06T18:06:09+08:00","vendor":"KiKiGang","type":"Houseware\u0026Kitchen","tags":["Houseware\u0026Kitchen"],"price":1499,"price_min":1499,"price_max":2499,"available":true,"price_varies":true,"compare_at_price":1999,"compare_at_price_min":1999,"compare_at_price_max":3998,"compare_at_price_varies":true,"variants":[{"id":31667412172880,"title":"BUY 1 GET 1 FREE","option1":"BUY 1 GET 1 FREE","option2":null,"option3":null,"sku":"CBB170736_2","requires_shipping":true,"taxable":false,"featured_image":null,"available":true,"name":"All-Purpose Quick Foaming Toilet Cleaner ( BUY 1 GET 1 FREE ) - BUY 1 GET 1 FREE","public_title":"BUY 1 GET 1 FREE","options":["BUY 1 GET 1 FREE"],"price":1499,"weight":0,"compare_at_price":1999,"inventory_management":null,"barcode":""},{"id":31667412205648,"title":"BUY 2 GET 2 FREE(Only $24.99)","option1":"BUY 2 GET 2 FREE(Only $24.99)","option2":null,"option3":null,"sku":"CBB170737_4","requires_shipping":true,"taxable":false,"featured_image":null,"available":true,"name":"All-Purpose Quick Foaming Toilet Cleaner ( BUY 1 GET 1 FREE ) - BUY 2 GET 2 FREE(Only $24.99)","public_title":"BUY 2 GET 2 FREE(Only $24.99)","options":["BUY 2 GET 2 FREE(Only $24.99)"],"price":2499,"weight":0,"compare_at_price":3998,"inventory_management":null,"barcode":""}],"images":["\/\/cdn.shopify.com\/s\/files\/1\/0222\/8833\/4928\/products\/01_fa607828-9ee6-4b19-890b-a992c9a7cd4c.jpg?v=1578305169","\/\/cdn.shopify.com\/s\/files\/1\/0222\/8833\/4928\/products\/02_79055c06-b14b-43f0-a6ad-127799b8cb2e.jpg?v=1578305169","\/\/cdn.shopify.com\/s\/files\/1\/0222\/8833\/4928\/products\/03_30fe4617-c3a4-40c6-8be9-32279aa29784.png?v=1578305169","\/\/cdn.shopify.com\/s\/files\/1\/0222\/8833\/4928\/products\/04_8f6a8c00-ffbd-4e07-81cd-d3e4336b0b22.png?v=1578305169","\/\/cdn.shopify.com\/s\/files\/1\/0222\/8833\/4928\/products\/05_69a3c4db-4f57-4934-9a89-a60a99a931a5.jpg?v=1578305169","\/\/cdn.shopify.com\/s\/files\/1\/0222\/8833\/4928\/products\/06_32827416-e707-4fd5-a882-a175ddb87f8d.jpg?v=1578305169","\/\/cdn.shopify.com\/s\/files\/1\/0222\/8833\/4928\/products\/07_9dcaacd5-bf93-4b49-a3ae-9e97a6f1501d.jpg?v=1578305169","\/\/cdn.shopify.com\/s\/files\/1\/0222\/8833\/4928\/products\/08_c899ecda-2e79-4db7-82dc-d18aa11cbd3d.png?v=1578305169","\/\/cdn.shopify.com\/s\/files\/1\/0222\/8833\/4928\/products\/09_694255ea-8afe-40ff-b692-0c8017c02a1d.png?v=1578305169","\/\/cdn.shopify.com\/s\/files\/1\/0222\/8833\/4928\/products\/10_dc303558-20cd-42ba-bd7a-4a885ada121b.png?v=1578305169"],"featured_image":"\/\/cdn.shopify.com\/s\/files\/1\/0222\/8833\/4928\/products\/01_fa607828-9ee6-4b19-890b-a992c9a7cd4c.jpg?v=1578305169","options":["TYPE"],"media":[{"alt":null,"id":6167123361872,"position":1,"preview_image":{"aspect_ratio":1.0,"height":590,"width":590,"src":"https:\/\/cdn.shopify.com\/s\/files\/1\/0222\/8833\/4928\/products\/01_fa607828-9ee6-4b19-890b-a992c9a7cd4c.jpg?v=1578305169"},"aspect_ratio":1.0,"height":590,"media_type":"image","src":"https:\/\/cdn.shopify.com\/s\/files\/1\/0222\/8833\/4928\/products\/01_fa607828-9ee6-4b19-890b-a992c9a7cd4c.jpg?v=1578305169","width":590},{"alt":null,"id":6167123427408,"position":2,"preview_image":{"aspect_ratio":1.0,"height":720,"width":720,"src":"https:\/\/cdn.shopify.com\/s\/files\/1\/0222\/8833\/4928\/products\/02_79055c06-b14b-43f0-a6ad-127799b8cb2e.jpg?v=1578305169"},"aspect_ratio":1.0,"height":720,"media_type":"image","src":"https:\/\/cdn.shopify.com\/s\/files\/1\/0222\/8833\/4928\/products\/02_79055c06-b14b-43f0-a6ad-127799b8cb2e.jpg?v=1578305169","width":720},{"alt":null,"id":6167123460176,"position":3,"preview_image":{"aspect_ratio":1.0,"height":720,"width":720,"src":"https:\/\/cdn.shopify.com\/s\/files\/1\/0222\/8833\/4928\/products\/03_30fe4617-c3a4-40c6-8be9-32279aa29784.png?v=1578305169"},"aspect_ratio":1.0,"height":720,"media_type":"image","src":"https:\/\/cdn.shopify.com\/s\/files\/1\/0222\/8833\/4928\/products\/03_30fe4617-c3a4-40c6-8be9-32279aa29784.png?v=1578305169","width":720},{"alt":null,"id":6167123492944,"position":4,"preview_image":{"aspect_ratio":1.0,"height":720,"width":720,"src":"https:\/\/cdn.shopify.com\/s\/files\/1\/0222\/8833\/4928\/products\/04_8f6a8c00-ffbd-4e07-81cd-d3e4336b0b22.png?v=1578305169"},"aspect_ratio":1.0,"height":720,"media_type":"image","src":"https:\/\/cdn.shopify.com\/s\/files\/1\/0222\/8833\/4928\/products\/04_8f6a8c00-ffbd-4e07-81cd-d3e4336b0b22.png?v=1578305169","width":720},{"alt":null,"id":6167123525712,"position":5,"preview_image":{"aspect_ratio":1.0,"height":720,"width":720,"src":"https:\/\/cdn.shopify.com\/s\/files\/1\/0222\/8833\/4928\/products\/05_69a3c4db-4f57-4934-9a89-a60a99a931a5.jpg?v=1578305169"},"aspect_ratio":1.0,"height":720,"media_type":"image","src":"https:\/\/cdn.shopify.com\/s\/files\/1\/0222\/8833\/4928\/products\/05_69a3c4db-4f57-4934-9a89-a60a99a931a5.jpg?v=1578305169","width":720},{"alt":null,"id":6167123558480,"position":6,"preview_image":{"aspect_ratio":1.0,"height":720,"width":720,"src":"https:\/\/cdn.shopify.com\/s\/files\/1\/0222\/8833\/4928\/products\/06_32827416-e707-4fd5-a882-a175ddb87f8d.jpg?v=1578305169"},"aspect_ratio":1.0,"height":720,"media_type":"image","src":"https:\/\/cdn.shopify.com\/s\/files\/1\/0222\/8833\/4928\/products\/06_32827416-e707-4fd5-a882-a175ddb87f8d.jpg?v=1578305169","width":720},{"alt":null,"id":6167123591248,"position":7,"preview_image":{"aspect_ratio":1.0,"height":720,"width":720,"src":"https:\/\/cdn.shopify.com\/s\/files\/1\/0222\/8833\/4928\/products\/07_9dcaacd5-bf93-4b49-a3ae-9e97a6f1501d.jpg?v=1578305169"},"aspect_ratio":1.0,"height":720,"media_type":"image","src":"https:\/\/cdn.shopify.com\/s\/files\/1\/0222\/8833\/4928\/products\/07_9dcaacd5-bf93-4b49-a3ae-9e97a6f1501d.jpg?v=1578305169","width":720},{"alt":null,"id":6167123624016,"position":8,"preview_image":{"aspect_ratio":1.0,"height":720,"width":720,"src":"https:\/\/cdn.shopify.com\/s\/files\/1\/0222\/8833\/4928\/products\/08_c899ecda-2e79-4db7-82dc-d18aa11cbd3d.png?v=1578305169"},"aspect_ratio":1.0,"height":720,"media_type":"image","src":"https:\/\/cdn.shopify.com\/s\/files\/1\/0222\/8833\/4928\/products\/08_c899ecda-2e79-4db7-82dc-d18aa11cbd3d.png?v=1578305169","width":720},{"alt":null,"id":6167123656784,"position":9,"preview_image":{"aspect_ratio":1.214,"height":593,"width":720,"src":"https:\/\/cdn.shopify.com\/s\/files\/1\/0222\/8833\/4928\/products\/09_694255ea-8afe-40ff-b692-0c8017c02a1d.png?v=1578305169"},"aspect_ratio":1.214,"height":593,"media_type":"image","src":"https:\/\/cdn.shopify.com\/s\/files\/1\/0222\/8833\/4928\/products\/09_694255ea-8afe-40ff-b692-0c8017c02a1d.png?v=1578305169","width":720},{"alt":null,"id":6167123689552,"position":10,"preview_image":{"aspect_ratio":1.0,"height":720,"width":720,"src":"https:\/\/cdn.shopify.com\/s\/files\/1\/0222\/8833\/4928\/products\/10_dc303558-20cd-42ba-bd7a-4a885ada121b.png?v=1578305169"},"aspect_ratio":1.0,"height":720,"media_type":"image","src":"https:\/\/cdn.shopify.com\/s\/files\/1\/0222\/8833\/4928\/products\/10_dc303558-20cd-42ba-bd7a-4a885ada121b.png?v=1578305169","width":720}],"content":"\u003cp\u003e\u003cimg src=\"https:\/\/cdn.shopify.com\/s\/files\/1\/0023\/5189\/0541\/files\/Banner_8639c357-46a2-4ce0-af33-d52de809fe95_large.png?v=1555915572\" alt=\"\"\u003e\u003cspan\u003e\u003c\/span\u003e\u003c\/p\u003e\n\u003cp\u003e\u003cstrong\u003e\u003cspan\u003e\u003cimg src=\"https:\/\/cdn.shopify.com\/s\/files\/1\/0101\/1105\/7978\/files\/planeta-imagen-animada-0010_large_37ebd3cb-4a0e-4452-864b-4e104e821ccd_pico.gif?v=1528877547\" alt=\"\"\u003e  \u003c\/span\u003e\u003cspan\u003eSHIPPING WORLDWIDE\u003c\/span\u003e  \u003cimg src=\"https:\/\/cdn.shopify.com\/s\/files\/1\/0101\/1105\/7978\/files\/planeta-imagen-animada-0010_large_37ebd3cb-4a0e-4452-864b-4e104e821ccd_pico.gif?v=1528877547\" alt=\"\"\u003e\u003c\/strong\u003e\u003c\/p\u003e\n\u003cul\u003e\n\u003cli\u003e\u003cspan\u003e\u003cstrong\u003eLimited Time, Buy more save more!\u003c\/strong\u003e\u003c\/span\u003e\u003c\/li\u003e\n\u003cli\u003e\u003cspan\u003e\u003cstrong\u003eHandling time\u0026gt;\u0026gt; Ship within 1-3 days after payment\u003c\/strong\u003e\u003c\/span\u003e\u003c\/li\u003e\n\u003cli\u003e\n\u003cstrong\u003eDelivery time\u003c\/strong\u003e\u0026gt;\u0026gt; worldwide\u003cstrong\u003e 7-15\u003c\/strong\u003e days\u003c\/li\u003e\n\u003cli\u003e\n\u003cstrong\u003eReturns\u0026gt;\u0026gt; \u003c\/strong\u003eFast refund\u003cstrong\u003e,100% \u003c\/strong\u003eMoney Back Guarantee.\u003c\/li\u003e\n\u003cli\u003e\u003cstrong\u003eWe Have Very Limited Quantities At This Price.\u003c\/strong\u003e\u003c\/li\u003e\n\u003cli\u003e\u003cspan style=\"color: #ff0000;\"\u003e\u003cstrong\u003e🚚 FREE SHIPPING OVER $36 🚚\u003c\/strong\u003e\u003c\/span\u003e\u003c\/li\u003e\n\u003cli\u003e\u003cspan style=\"color: #ff0000;\"\u003e😍\u003cstrong\u003e 99.4% Of Customers Buy 2 Or More. \u003c\/strong\u003e😍\u003c\/span\u003e\u003c\/li\u003e\n\u003cli\u003e\u003cspan style=\"color: #ff0000;\"\u003e\u003cstrong\u003eNotice:\u003c\/strong\u003e \u003cstrong\u003eIf you can't pay by Credit\/Debit Card, please pay with PayPal.\u003c\/strong\u003e\u003c\/span\u003e\u003c\/li\u003e\n\u003c\/ul\u003e\n\u003ch3\u003e\u003cspan style=\"color: #ff0000;\"\u003eCLEAR SINKS AND DRAINS WITH THIS \u003cstrong\u003ePOWERFUL DRAIN CLEANER\u003c\/strong\u003e!\u003c\/span\u003e\u003c\/h3\u003e\n\u003cp\u003e\u003cimg src=\"https:\/\/media.giphy.com\/media\/yy2ln0SMM1FLYlmc7m\/giphy.gif\" alt=\"\" width=\"480\" height=\"480\" style=\"display: block; margin-left: auto; margin-right: auto;\"\u003e\u003c\/p\u003e\n\u003cp\u003ePowerful Sink \u0026amp; Drain Cleaner gets the job done by\u003cspan\u003e \u003cspan style=\"color: #38761d;\"\u003e\u003cstrong\u003edissolving grease, hair, paper, soap scum, oils, and organic matter easily\u003c\/strong\u003e\u003c\/span\u003e\u003c\/span\u003e. It\u003cspan\u003e \u003c\/span\u003e\u003cspan style=\"color: #38761d;\"\u003e\u003cstrong\u003ewon't harm your drains, pipes or septic system\u003c\/strong\u003e\u003c\/span\u003e, as it's made only from non-corrosive \u0026amp; non-caustic materials.\u003c\/p\u003e\n\u003cp\u003e\u003cimg src=\"https:\/\/cdn.shopify.com\/s\/files\/1\/0145\/1393\/0294\/files\/7_c79fbded-b314-4825-aebd-3fa3a8619bfa_large.jpg?v=1558952644\" alt=\"\" style=\"display: block; margin-left: auto; margin-right: auto;\"\u003e\u003c\/p\u003e\n\u003cp\u003eIt\u003cspan\u003e \u003cspan style=\"color: #38761d;\"\u003e\u003cstrong\u003eliquifies fats, oils, lint, paper, hair and other organic matter\u003c\/strong\u003e\u003c\/span\u003e \u003c\/span\u003ecausing drain obstructions. Using a high-density formula, our products stick to the walls of your pipes and alters the pH level to rapidly dissolve the obstruction.\u003c\/p\u003e\n\u003cp\u003e\u003cimg src=\"https:\/\/media.giphy.com\/media\/XeA1CkvuVpxa6FN7t2\/giphy.gif\" alt=\"\" width=\"480\" height=\"352\" style=\"display: block; margin-left: auto; margin-right: auto;\"\u003e\u003c\/p\u003e\n\u003ch3 style=\"text-align: center;\"\u003e\u003cspan style=\"color: #38761d;\"\u003e\u003cstrong\u003eFEATURES:\u003c\/strong\u003e\u003c\/span\u003e\u003c\/h3\u003e\n\u003cdiv\u003e\n\u003cul\u003e\n\u003cli\u003e\n\u003cspan style=\"color: #38761d;\"\u003e\u003cstrong\u003eMagic Foam Particles:\u003c\/strong\u003e\u003c\/span\u003e\u003cbr\u003e\u003cspan\u003eFormulated of citric acid, baking soda, surfactant, active oxygen, deep cleansing in multiple directions, removes hidden stains and cleans every corner. \u003c\/span\u003e\n\u003c\/li\u003e\n\u003c\/ul\u003e\n\u003cp\u003e\u003cimg src=\"https:\/\/cdn.shopify.com\/s\/files\/1\/0131\/6100\/5115\/files\/o_1_large.jpg?v=1555319775\" alt=\"\"\u003e\u003c\/p\u003e\n\u003cul\u003e\n\u003cli\u003e\n\u003cspan style=\"color: #38761d;\"\u003e\u003cstrong\u003ePowerful Cleaning:\u003c\/strong\u003e\u003c\/span\u003e\u003cbr\u003e\u003cspan\u003eAll-round cleaning and dissolves stubborn rust calcium and limescale even below the waterline. Eliminates odor and deodorizes with fresh scent.\u003c\/span\u003e\n\u003c\/li\u003e\n\u003cli\u003e\n\u003cspan\u003e\u003cspan style=\"color: #38761d;\"\u003e\u003cstrong\u003eDissolves grease, hair, oils, soap scum, and paper products\u003c\/strong\u003e\u003c\/span\u003e \u003c\/span\u003eeasily\u003c\/li\u003e\n\u003cli\u003ePerfect to use on pipes, toilets, sinks, tubs and in other main drain lines\u003c\/li\u003e\n\u003c\/ul\u003e\n\u003cp\u003e\u003cspan\u003e\u003cimg src=\"https:\/\/cdn.shopify.com\/s\/files\/1\/0067\/6226\/6676\/files\/7_9bce4535-6d5e-42bf-869c-ca04673b9dd9_large.jpg?v=1558954736\" alt=\"\" style=\"display: block; margin-left: auto; margin-right: auto;\"\u003e\u003c\/span\u003e\u003c\/p\u003e\n\u003cul\u003e\n\u003cli\u003e\u003cspan\u003e\u003cstrong\u003e\u003cspan style=\"color: #38761d;\"\u003eSafe to Touch:\u003c\/span\u003e\u003cbr\u003e\u003c\/strong\u003e100% safe, non-irritating, not hurting hands, will not hurt the floor to meet various needs. \u003c\/span\u003e\u003c\/li\u003e\n\u003cli\u003e\n\u003cspan style=\"color: #38761d;\"\u003e\u003cstrong\u003eMade of a non-corrosive formula\u003c\/strong\u003e\u003c\/span\u003e\u003cspan\u003e \u003c\/span\u003ethat's safe on septic systems\u003c\/li\u003e\n\u003cli\u003eUses its high density to cling to pipes and liquefy drain obstructions\u003c\/li\u003e\n\u003cli\u003e\u003cspan style=\"color: #38761d;\"\u003e\u003cstrong\u003eNon-corrosive, noncaustic and odorless formula\u003c\/strong\u003e\u003c\/span\u003e\u003c\/li\u003e\n\u003c\/ul\u003e\n\u003cp\u003e\u003cimg src=\"https:\/\/cdn.shopify.com\/s\/files\/1\/0131\/6100\/5115\/files\/6_0d4a4593-29e7-408e-8651-1069e8aa0c67_large.jpg?v=1555319789\" alt=\"\" style=\"display: block; margin-left: auto; margin-right: auto;\"\u003e\u003c\/p\u003e\n\u003cul\u003e\n\u003cli\u003e\u003cspan\u003e\u003cstrong\u003e\u003cspan style=\"color: #38761d;\"\u003eEasy To Operate:\u003c\/span\u003e\u003cbr\u003e\u003c\/strong\u003eBid farewell to vigorous scrubbing, add in a suitable amount of water and immediately foam, soak for 30 minutes, then gently brush and rinse.\u003c\/span\u003e\u003c\/li\u003e\n\u003c\/ul\u003e\n\u003cp\u003e\u003cspan\u003e\u003cimg src=\"https:\/\/cdn.shopify.com\/s\/files\/1\/0067\/6226\/6676\/files\/8_3382cc9c-6d83-4839-9dce-2513af6d9edd_large.jpg?v=1558954741\" alt=\"\" style=\"display: block; margin-left: auto; margin-right: auto;\"\u003e\u003c\/span\u003e\u003c\/p\u003e\n\u003cul\u003e\n\u003cli\u003e\n\u003cspan style=\"color: #38761d;\"\u003e\u003cstrong\u003eMulti-Effect Cleaner:\u003c\/strong\u003e \u003c\/span\u003e\u003cbr\u003e\u003cspan\u003eOur toilet cleaner is the best for toilet, floor, drain, sink, washing machine, all kinds of pipes, floor tiles and other difficult to clean places. \u003c\/span\u003e\n\u003c\/li\u003e\n\u003c\/ul\u003e\n\u003cp\u003e\u003cimg src=\"https:\/\/cdn.shopify.com\/s\/files\/1\/0131\/6100\/5115\/files\/4_a9a8f734-7a8f-41fa-bd54-02f122c3e6ee_large.jpg?v=1555319784\" alt=\"\" style=\"display: block; margin-left: auto; margin-right: auto;\"\u003e\u003c\/p\u003e\n\u003cp\u003e\u003cspan style=\"color: #38761d;\"\u003e\u003cstrong\u003eHOW TO USE:\u003c\/strong\u003e\u003c\/span\u003e\u003c\/p\u003e\n\u003col\u003e\n\u003cli\u003e\u003cspan\u003ePour this product into the place to be cleaned.\u003c\/span\u003e\u003c\/li\u003e\n\u003cli\u003e\u003cspan\u003eAdd the right amount of water and immediately foam.\u003c\/span\u003e\u003c\/li\u003e\n\u003cli\u003e\u003cspan\u003eSoak for 30 minutes, then gently brush and rinse.\u003c\/span\u003e\u003c\/li\u003e\n\u003c\/ol\u003e\n\u003cp\u003e\u003cspan\u003e\u003cstrong\u003e\u003cimg src=\"https:\/\/cdn.shopify.com\/s\/files\/1\/0191\/5210\/9668\/files\/procedure_copy_large_3ccca967-3459-49aa-9932-cde9cdea9039_large.png?v=1554803614\" alt=\"\" style=\"display: block; margin-left: auto; margin-right: auto;\"\u003e\u003c\/strong\u003e\u003c\/span\u003e\u003c\/p\u003e\n\u003cp\u003e\u003cspan style=\"color: #38761d;\"\u003e\u003cstrong\u003eSPECIFICATIONS:\u003c\/strong\u003e\u003c\/span\u003e\u003c\/p\u003e\n\u003cp\u003e \u003c\/p\u003e\n\u003cul\u003e\n\u003cli\u003e\u003cstrong\u003eSize: 10.5 x 3 cm\u003c\/strong\u003e\u003c\/li\u003e\n\u003cli\u003e\u003cstrong\u003e\u003cspan class=\"packaging-title\" data-spm-anchor-id=\"2114.10010108.0.i9.22a97a09HXoZ1M\"\u003eWeight:\u003c\/span\u003e 0.16 kg\u003cspan class=\"packaging-des\" rel=\"0.16\"\u003e \u003c\/span\u003e  \u003c\/strong\u003e\u003c\/li\u003e\n\u003c\/ul\u003e\n\u003cstrong\u003e\u003c\/strong\u003e\n\u003cp\u003e \u003c\/p\u003e\n\u003ch4\u003e\u003cspan style=\"color: #38761d;\"\u003e\u003cstrong\u003ePACKAGE INCLUDES:\u003c\/strong\u003e\u003c\/span\u003e\u003c\/h4\u003e\n\u003cul\u003e\n\u003cli\u003e1 x All-Purpose Quick Foaming Cleaner\u003c\/li\u003e\n\u003c\/ul\u003e\n\u003ch4\u003e\u003cspan class=\"a-list-item\" style=\"color: #38761d;\"\u003e\u003cstrong\u003eNOTES:\u003c\/strong\u003e\u003c\/span\u003e\u003c\/h4\u003e\n\u003cul\u003e\n\u003cli\u003ePlease allow 1-3 cm measuring deviation due to manual measurement.\u003c\/li\u003e\n\u003cli\u003eDue to the different monitor and light effect, the actual color of the item might be slightly different from the color showed on the pictures.\u003c\/li\u003e\n\u003c\/ul\u003e\n\u003ch4\u003e\u003cspan style=\"color: #38761d;\"\u003e\u003cstrong\u003eSHIPPING:\u003c\/strong\u003e\u003c\/span\u003e\u003c\/h4\u003e\n\u003cul\u003e\n\u003cli\u003eWe process orders between Monday and Friday. Orders will be processed within 1-3 business days of ordering and shipped out the next day after the processing day. Please note that we don't ship on weekends.\u003c\/li\u003e\n\u003c\/ul\u003e\n\u003ch4\u003e\u003cspan style=\"color: #38761d;\"\u003ePAYMENT:\u003c\/span\u003e\u003c\/h4\u003e\n\u003cul\u003e\n\u003cli\u003ePayPal is welcomed here\u003c\/li\u003e\n\u003cli\u003eIf you don't have a PayPal account, we accept all credit cards: just select\u003cspan\u003e '\u003cstrong\u003ePayPal' and click the 'Pay with Debit or CreditCard\u003c\/strong\u003e' \u003c\/span\u003ebutton\u003c\/li\u003e\n\u003c\/ul\u003e\n\u003c\/div\u003e"}
All-Purpose Quick Foaming Toilet Cleaner ( BUY 1 GET 1 FREE )
All-Purpose Quick Foaming Toilet Cleaner ( BUY 1 GET 1 FREE )
Product Description
  SHIPPING WORLDWIDE  
Limited Time, Buy more save more!
Handling time>> Ship within 1-3 days after payment
Delivery time>> worldwide 7-15 days
Returns>> Fast refund,100% Money Back Guarantee.
We Have Very Limited Quantities At This Price.
🚚 FREE SHIPPING OVER $36 🚚
😍 99.4% Of Customers Buy 2 Or More. 😍
Notice: If you can't pay by Credit/Debit Card, please pay with PayPal.
CLEAR SINKS AND DRAINS WITH THIS POWERFUL DRAIN CLEANER!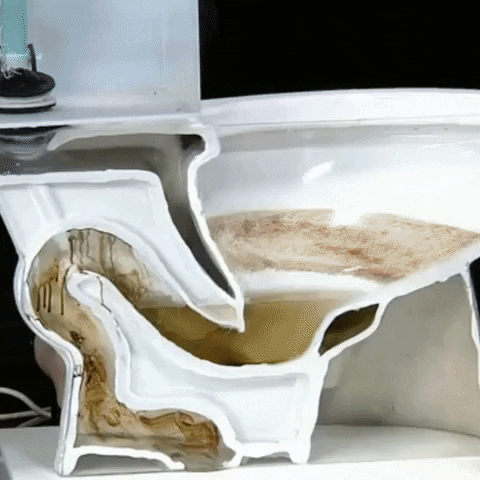 Powerful Sink & Drain Cleaner gets the job done by dissolving grease, hair, paper, soap scum, oils, and organic matter easily. It won't harm your drains, pipes or septic system, as it's made only from non-corrosive & non-caustic materials.
It liquifies fats, oils, lint, paper, hair and other organic matter causing drain obstructions. Using a high-density formula, our products stick to the walls of your pipes and alters the pH level to rapidly dissolve the obstruction.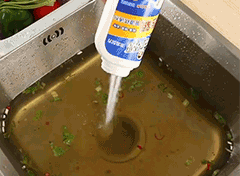 FEATURES:
Magic Foam Particles:


Formulated of citric acid, baking soda, surfactant, active oxygen, deep cleansing in multiple directions, removes hidden stains and cleans every corner. 
Powerful Cleaning:


All-round cleaning and dissolves stubborn rust calcium and limescale even below the waterline. Eliminates odor and deodorizes with fresh scent.

Dissolves grease, hair, oils, soap scum, and paper products easily
Perfect to use on pipes, toilets, sinks, tubs and in other main drain lines
Safe to Touch:


100% safe, non-irritating, not hurting hands, will not hurt the floor to meet various needs. 
Made of a non-corrosive formula

 

that's safe on septic systems
Uses its high density to cling to pipes and liquefy drain obstructions
Non-corrosive, noncaustic and odorless formula
Easy To Operate:


Bid farewell to vigorous scrubbing, add in a suitable amount of water and immediately foam, soak for 30 minutes, then gently brush and rinse.
Multi-Effect Cleaner: 


Our toilet cleaner is the best for toilet, floor, drain, sink, washing machine, all kinds of pipes, floor tiles and other difficult to clean places. 
HOW TO USE:
Pour this product into the place to be cleaned.

Add the right amount of water and immediately foam.

Soak for 30 minutes, then gently brush and rinse.
SPECIFICATIONS:
Size: 10.5 x 3 cm

Weight:

0.16 kg

 

  
PACKAGE INCLUDES:
1 x All-Purpose Quick Foaming Cleaner
NOTES:
Please allow 1-3 cm measuring deviation due to manual measurement.
Due to the different monitor and light effect, the actual color of the item might be slightly different from the color showed on the pictures.
SHIPPING:
We process orders between Monday and Friday. Orders will be processed within 1-3 business days of ordering and shipped out the next day after the processing day. Please note that we don't ship on weekends.
PAYMENT:
PayPal is welcomed here
If you don't have a PayPal account, we accept all credit cards: just select 'PayPal' and click the 'Pay with Debit or CreditCard' button