{"id":4433725030480,"title":"[ HOT SALE ] LED Stick Figure Kit","handle":"hot-sale-led-stick-figure-kit","description":"\u003cp\u003e\u003cimg src=\"https:\/\/cdn.shopify.com\/s\/files\/1\/0023\/5189\/0541\/files\/Banner_8639c357-46a2-4ce0-af33-d52de809fe95_large.png?v=1555915572\" alt=\"\"\u003e\u003cspan\u003e\u003c\/span\u003e\u003c\/p\u003e\n\u003cp\u003e\u003cstrong\u003e\u003cspan\u003e\u003cimg src=\"https:\/\/cdn.shopify.com\/s\/files\/1\/0101\/1105\/7978\/files\/planeta-imagen-animada-0010_large_37ebd3cb-4a0e-4452-864b-4e104e821ccd_pico.gif?v=1528877547\" alt=\"\"\u003e  \u003c\/span\u003e\u003cspan\u003eSHIPPING WORLDWIDE\u003c\/span\u003e  \u003cimg src=\"https:\/\/cdn.shopify.com\/s\/files\/1\/0101\/1105\/7978\/files\/planeta-imagen-animada-0010_large_37ebd3cb-4a0e-4452-864b-4e104e821ccd_pico.gif?v=1528877547\" alt=\"\"\u003e\u003c\/strong\u003e\u003c\/p\u003e\n\u003cul\u003e\n\u003cli\u003e\u003cspan\u003e\u003cstrong\u003eLimited Time, Buy more save more!\u003c\/strong\u003e\u003c\/span\u003e\u003c\/li\u003e\n\u003cli\u003e\u003cspan\u003e\u003cstrong\u003eHandling time\u0026gt;\u0026gt; Ship within 1-3 days after payment\u003c\/strong\u003e\u003c\/span\u003e\u003c\/li\u003e\n\u003cli\u003e\n\u003cstrong\u003eDelivery time\u003c\/strong\u003e\u0026gt;\u0026gt; worldwide\u003cstrong\u003e 7-15\u003c\/strong\u003e days\u003c\/li\u003e\n\u003cli\u003e\n\u003cstrong\u003eReturns\u0026gt;\u0026gt; \u003c\/strong\u003eFast refund\u003cstrong\u003e,100% \u003c\/strong\u003eMoney Back Guarantee.\u003c\/li\u003e\n\u003cli\u003e\u003cspan style=\"color: #ff0000;\"\u003e\u003cstrong\u003eWe Have Very Limited Quantities At This Price.\u003c\/strong\u003e\u003c\/span\u003e\u003c\/li\u003e\n\u003cli\u003e\u003cspan style=\"color: #ff0000;\"\u003e\u003cstrong\u003e🚚 FREE SHIPPING OVER $36 🚚\u003c\/strong\u003e\u003c\/span\u003e\u003c\/li\u003e\n\u003cli\u003e\u003cspan style=\"color: #ff0000;\"\u003e😍\u003cstrong\u003e 99.4% Of Customers Buy 2 Or More. \u003c\/strong\u003e😍\u003c\/span\u003e\u003c\/li\u003e\n\u003cli\u003e\u003cspan style=\"color: #ff0000;\"\u003e\u003cstrong\u003eNotice:\u003c\/strong\u003e \u003cstrong\u003eIf you can't pay by Credit\/Debit Card, please pay with PayPal.\u003c\/strong\u003e\u003c\/span\u003e\u003c\/li\u003e\n\u003c\/ul\u003e\n\u003cp\u003e\u003cspan style=\"color: #ff9900;\"\u003e \u003cstrong\u003eSIZE CHART\u003c\/strong\u003e\u003c\/span\u003e\u003cstrong\u003e\u003cbr\u003e\u003c\/strong\u003e\u003cspan\u003e\u003c\/span\u003e\u003c\/p\u003e\n\u003ch5\u003e\u003cspan\u003e\u003cimg src=\"https:\/\/cdn.shopify.com\/s\/files\/1\/0239\/0170\/0176\/files\/F9D88CDA-632F-429f-BC24-6B8A931F7C19_480x480.jpg?v=1568877163\" alt=\"\"\u003e\u003c\/span\u003e\u003c\/h5\u003e\n\u003cdiv\u003e\n\u003ch4 class=\"p1\"\u003e\u003cspan style=\"color: #ff00ff;\"\u003eGLOW UP ON YOUR NEXT COSTUME PARTY WITH THIS VERSATILE GLOWING STICK COSTUME.\u003c\/span\u003e\u003c\/h4\u003e\n\u003c\/div\u003e\n\u003cdiv\u003e\u003cimg src=\"https:\/\/media2.giphy.com\/media\/f7dofsYKTBzyh6zVEJ\/giphy.gif\" alt=\"Image result for led stick figure costume\" width=\"395\" height=\"196\"\u003e\u003c\/div\u003e\n\u003cdiv\u003e\n\u003cp class=\"p1\"\u003e\u003cspan class=\"s1\"\u003eDo you love participating in Halloween events and parties? Then are you having a hard time thinking of what costume to wear? We have a perfect solution for you! Introducing the??\u003c\/span\u003e\u003cspan style=\"color: #ff9900;\"\u003e\u003cstrong\u003eLED Stick Figure Kit\u003c\/strong\u003e\u003cspan class=\"s1\"\u003e!\u003c\/span\u003e\u003c\/span\u003e\u003c\/p\u003e\n\u003c\/div\u003e\n\u003cdiv\u003e\u003cimg src=\"https:\/\/i.pinimg.com\/originals\/9e\/20\/80\/9e2080f0a16cbb1da2409187d2510dcf.gif\" alt=\"Image result for led stick figure costume\" width=\"397\" height=\"397\"\u003e\u003c\/div\u003e\n\u003cdiv\u003e\n\u003cp class=\"p1\"\u003e\u003cspan class=\"s1\"\u003e\u003cspan style=\"color: #ff9900;\"\u003e\u003cstrong\u003eLED Stick Figure Kit\u003c\/strong\u003e\u003c\/span\u003e??is a LED STICKMAN COSTUME that is VERSATILE as it is BENDABLE and can BE FORMED to ANY SHAPE and DESIGN you want. It can also be CUT to ANY SIZE to PERFECTLY SUIT your DESIRED COSTUME. It has a DIFFERENT COLOR BRIGHT LIGHTS and has THREE MODES which is STEADY, SLOW FLASHING and QUICK FLASHING.?\u003c\/span\u003e\u003c\/p\u003e\n\u003cp class=\"p2\"\u003e\u003cspan class=\"s1\"\u003e\u003cimg src=\"https:\/\/cdn.shopify.com\/s\/files\/1\/0148\/0451\/6918\/products\/61K07LAMmZL._SL1001_480x480_206aa190-4afc-4842-b25c-65e718529eca_large.jpg?v=1568694961\" alt=\"\"\u003e\u003c\/span\u003e\u003cimg src=\"https:\/\/cdn.shopify.com\/s\/files\/1\/0148\/0451\/6918\/products\/71StfGIcjZL._SL1000_large.jpg?v=1568694965\" alt=\"\"\u003e\u003c\/p\u003e\n\u003cp class=\"p1\"\u003e\u003cspan class=\"s1\"\u003e\u003cspan style=\"color: #ff9900;\"\u003e\u003cstrong\u003eLED Stick Figure Kit\u003c\/strong\u003e\u003c\/span\u003e\u003cspan\u003e??\u003c\/span\u003eis PERFECT for SOLO, GROUP of FRIENDS and FAMILY COSTUME. It is ALSO IDEAL not just for Halloween but as for Events, Parties, Get Togethers and other Occasions as well. The CLOTHING IS NOT INCLUDED in the PACKAGE, but it can be EASILY PINNED, SEWN, or ATTACHED in your choice of FABRIC or CLOTHING. It has an ON\/OFF SWITCH and battery operated of 4 AA BATTERIES.\u003c\/span\u003e\u003c\/p\u003e\n\u003cp class=\"p1\"\u003e\u003cspan class=\"s1\"\u003e\u003cimg src=\"https:\/\/cdn.shopify.com\/s\/files\/1\/0148\/0451\/6918\/products\/ALL2_900x_480x480_4308b9ee-dcc0-4c0a-888e-2e484d8bddbd_large.jpg?v=1568694981\" alt=\"\"\u003e\u003c\/span\u003e\u003c\/p\u003e\n\u003cp class=\"p1\"\u003e\u003cspan class=\"s1\"\u003e\u003cimg src=\"https:\/\/cdn.shopify.com\/s\/files\/1\/0148\/0451\/6918\/products\/612Qu6IxHgL._SL1001_480x480_c1a30833-b39f-44e9-b0ae-b42d837557b1_large.jpg?v=1568694970\" alt=\"\"\u003e\u003c\/span\u003e\u003c\/p\u003e\n\u003c\/div\u003e\n\u003cdiv\u003e\n\u003cp\u003e\u003cspan style=\"color: #ff9900;\"\u003e\u003cb\u003e\u003cstrong\u003eSpecifications:??\u003c\/strong\u003e\u003c\/b\u003e\u003c\/span\u003e\u003c\/p\u003e\n\u003cul\u003e\n\u003cli\u003e\u003cspan class=\"basic-word\"\u003e\u003cspan\u003eEL Wire 3 light modes: steady on, slow flashing, quick flashing\u003c\/span\u003e\u003c\/span\u003e\u003c\/li\u003e\n\u003cli\u003eWorking temperature: - 40?¡ãC to 80?¡ãC\u003c\/li\u003e\n\u003cli\u003eLifetime: \u0026gt;12,000 hours\u003c\/li\u003e\n\u003cli\u003ePowered by: 2 x AA batteries (not included)\u003c\/li\u003e\n\u003cli\u003e8 Colors: Red, Orange, Yellow, Blue, Purple, Pink, White, Green\u003cb\u003e\u003cstrong\u003e\u003cspan\u003e.\u003c\/span\u003e\u003c\/strong\u003e\u003c\/b\u003e\n\u003c\/li\u003e\n\u003c\/ul\u003e\n\u003cp\u003e\u003cimg src=\"https:\/\/cdn.shopify.com\/s\/files\/1\/0249\/0069\/8200\/files\/61Hh6wCE6LL._SL1008_8114ad3a-8f1e-4623-be4b-77886c49e336_480x480.jpg?v=1568107080\" alt=\"\"\u003e\u003c\/p\u003e\n\u003cp\u003e\u003cspan style=\"color: #ff9900;\"\u003e\u003cb\u003ePackage Included:??\u003c\/b\u003e\u003c\/span\u003e\u003c\/p\u003e\n\u003cul\u003e\n\u003cli\u003e\u003cspan id=\"productTitle\" class=\"a-size-large\"\u003eEl Wire for cloth???400cm*1\u003c\/span\u003e\u003c\/li\u003e\n\u003cli\u003e\n\u003cspan class=\"a-size-large\"\u003eEl Wire for??\u003c\/span\u003e\u003cspan class=\"basic-word\"\u003etrousers???180cm*1\u003c\/span\u003e\n\u003c\/li\u003e\n\u003cli\u003e\u003cspan class=\"basic-word\"\u003e\u003cspan\u003eAdapter*1\u003c\/span\u003e\u003c\/span\u003e\u003c\/li\u003e\n\u003cli\u003eBattery box (2 AAs not included)*1??\u003c\/li\u003e\n\u003cli\u003eOn\/off switch*1\u003c\/li\u003e\n\u003c\/ul\u003e\n\u003c\/div\u003e\n\u003ch3\u003e\u003cspan style=\"color: #ff9900;\"\u003eNotes:\u003c\/span\u003e\u003c\/h3\u003e\n\u003cul\u003e\n\u003cli\u003ePlease allow 1-3 cm measuring deviation due to manual measurement.\u003c\/li\u003e\n\u003cli\u003eDue to the different monitor and light effect, the actual color of the item might be slightly different from the color showed on the pictures.\u003c\/li\u003e\n\u003c\/ul\u003e\n\u003ch3\u003e\u003cspan style=\"color: #ff9900;\"\u003e\u003cstrong\u003eShipping:\u003c\/strong\u003e\u003c\/span\u003e\u003c\/h3\u003e\n\u003cul\u003e\n\u003cli\u003eWe processes orders between Monday and Friday. Orders will be processed within 1-15 business days of ordering and shipped out the next day after the processing day. We don't ship on weekends.\u003c\/li\u003e\n\u003c\/ul\u003e\n\u003ch3\u003e\u003cspan style=\"color: #ff9900;\"\u003ePAYMENT:\u003c\/span\u003e\u003c\/h3\u003e\n\u003cul\u003e\n\u003cli\u003ePayPal is welcomed here\u003c\/li\u003e\n\u003cli\u003eIf you don't have a PayPal account, we accept all credit cards: just select \u003cspan style=\"color: #ff0000;\"\u003e'\u003cstrong\u003ePayPal' and click the 'Pay with Debit or CreditCard\u003c\/strong\u003e'\u003c\/span\u003e button\u003c\/li\u003e\n\u003c\/ul\u003e","published_at":"2020-01-06T17:54:35+08:00","created_at":"2020-01-06T17:55:11+08:00","vendor":"kikipack","type":"Tools","tags":[],"price":1999,"price_min":1999,"price_max":1999,"available":true,"price_varies":false,"compare_at_price":5999,"compare_at_price_min":5999,"compare_at_price_max":5999,"compare_at_price_varies":false,"variants":[{"id":31667374850128,"title":"GREEN \/ S","option1":"GREEN","option2":"S","option3":null,"sku":"","requires_shipping":true,"taxable":false,"featured_image":null,"available":true,"name":"[ HOT SALE ] LED Stick Figure Kit - GREEN \/ S","public_title":"GREEN \/ S","options":["GREEN","S"],"price":1999,"weight":0,"compare_at_price":5999,"inventory_management":null,"barcode":""},{"id":31667374882896,"title":"GREEN \/ M","option1":"GREEN","option2":"M","option3":null,"sku":"","requires_shipping":true,"taxable":false,"featured_image":null,"available":true,"name":"[ HOT SALE ] LED Stick Figure Kit - GREEN \/ M","public_title":"GREEN \/ M","options":["GREEN","M"],"price":1999,"weight":0,"compare_at_price":5999,"inventory_management":null,"barcode":""},{"id":31667374915664,"title":"GREEN \/ L","option1":"GREEN","option2":"L","option3":null,"sku":"","requires_shipping":true,"taxable":false,"featured_image":null,"available":true,"name":"[ HOT SALE ] LED Stick Figure Kit - GREEN \/ L","public_title":"GREEN \/ L","options":["GREEN","L"],"price":1999,"weight":0,"compare_at_price":5999,"inventory_management":null,"barcode":""},{"id":31667374948432,"title":"GREEN \/ XL","option1":"GREEN","option2":"XL","option3":null,"sku":"","requires_shipping":true,"taxable":false,"featured_image":null,"available":true,"name":"[ HOT SALE ] LED Stick Figure Kit - GREEN \/ XL","public_title":"GREEN \/ XL","options":["GREEN","XL"],"price":1999,"weight":0,"compare_at_price":5999,"inventory_management":null,"barcode":""},{"id":31667374981200,"title":"GREEN \/ XXL","option1":"GREEN","option2":"XXL","option3":null,"sku":"","requires_shipping":true,"taxable":false,"featured_image":null,"available":true,"name":"[ HOT SALE ] LED Stick Figure Kit - GREEN \/ XXL","public_title":"GREEN \/ XXL","options":["GREEN","XXL"],"price":1999,"weight":0,"compare_at_price":5999,"inventory_management":null,"barcode":""},{"id":31667375013968,"title":"GREEN \/ 3XL","option1":"GREEN","option2":"3XL","option3":null,"sku":"","requires_shipping":true,"taxable":false,"featured_image":null,"available":true,"name":"[ HOT SALE ] LED Stick Figure Kit - GREEN \/ 3XL","public_title":"GREEN \/ 3XL","options":["GREEN","3XL"],"price":1999,"weight":0,"compare_at_price":5999,"inventory_management":null,"barcode":""},{"id":31667375046736,"title":"GREEN \/ 4XL","option1":"GREEN","option2":"4XL","option3":null,"sku":"","requires_shipping":true,"taxable":false,"featured_image":null,"available":true,"name":"[ HOT SALE ] LED Stick Figure Kit - GREEN \/ 4XL","public_title":"GREEN \/ 4XL","options":["GREEN","4XL"],"price":1999,"weight":0,"compare_at_price":5999,"inventory_management":null,"barcode":""},{"id":31667375079504,"title":"ICE BLUE \/ S","option1":"ICE BLUE","option2":"S","option3":null,"sku":"","requires_shipping":true,"taxable":false,"featured_image":null,"available":true,"name":"[ HOT SALE ] LED Stick Figure Kit - ICE BLUE \/ S","public_title":"ICE BLUE \/ S","options":["ICE BLUE","S"],"price":1999,"weight":0,"compare_at_price":5999,"inventory_management":null,"barcode":""},{"id":31667375112272,"title":"ICE BLUE \/ M","option1":"ICE BLUE","option2":"M","option3":null,"sku":"","requires_shipping":true,"taxable":false,"featured_image":null,"available":true,"name":"[ HOT SALE ] LED Stick Figure Kit - ICE BLUE \/ M","public_title":"ICE BLUE \/ M","options":["ICE BLUE","M"],"price":1999,"weight":0,"compare_at_price":5999,"inventory_management":null,"barcode":""},{"id":31667375145040,"title":"ICE BLUE \/ L","option1":"ICE BLUE","option2":"L","option3":null,"sku":"","requires_shipping":true,"taxable":false,"featured_image":null,"available":true,"name":"[ HOT SALE ] LED Stick Figure Kit - ICE BLUE \/ L","public_title":"ICE BLUE \/ L","options":["ICE BLUE","L"],"price":1999,"weight":0,"compare_at_price":5999,"inventory_management":null,"barcode":""},{"id":31667375177808,"title":"ICE BLUE \/ XL","option1":"ICE BLUE","option2":"XL","option3":null,"sku":"","requires_shipping":true,"taxable":false,"featured_image":null,"available":true,"name":"[ HOT SALE ] LED Stick Figure Kit - ICE BLUE \/ XL","public_title":"ICE BLUE \/ XL","options":["ICE BLUE","XL"],"price":1999,"weight":0,"compare_at_price":5999,"inventory_management":null,"barcode":""},{"id":31667375210576,"title":"ICE BLUE \/ XXL","option1":"ICE BLUE","option2":"XXL","option3":null,"sku":"","requires_shipping":true,"taxable":false,"featured_image":null,"available":true,"name":"[ HOT SALE ] LED Stick Figure Kit - ICE BLUE \/ XXL","public_title":"ICE BLUE \/ XXL","options":["ICE BLUE","XXL"],"price":1999,"weight":0,"compare_at_price":5999,"inventory_management":null,"barcode":""},{"id":31667375243344,"title":"ICE BLUE \/ 3XL","option1":"ICE BLUE","option2":"3XL","option3":null,"sku":"","requires_shipping":true,"taxable":false,"featured_image":null,"available":true,"name":"[ HOT SALE ] LED Stick Figure Kit - ICE BLUE \/ 3XL","public_title":"ICE BLUE \/ 3XL","options":["ICE BLUE","3XL"],"price":1999,"weight":0,"compare_at_price":5999,"inventory_management":null,"barcode":""},{"id":31667375276112,"title":"ICE BLUE \/ 4XL","option1":"ICE BLUE","option2":"4XL","option3":null,"sku":"","requires_shipping":true,"taxable":false,"featured_image":null,"available":true,"name":"[ HOT SALE ] LED Stick Figure Kit - ICE BLUE \/ 4XL","public_title":"ICE BLUE \/ 4XL","options":["ICE BLUE","4XL"],"price":1999,"weight":0,"compare_at_price":5999,"inventory_management":null,"barcode":""},{"id":31667375308880,"title":"RED \/ S","option1":"RED","option2":"S","option3":null,"sku":"","requires_shipping":true,"taxable":false,"featured_image":null,"available":true,"name":"[ HOT SALE ] LED Stick Figure Kit - RED \/ S","public_title":"RED \/ S","options":["RED","S"],"price":1999,"weight":0,"compare_at_price":5999,"inventory_management":null,"barcode":""},{"id":31667375341648,"title":"RED \/ M","option1":"RED","option2":"M","option3":null,"sku":"","requires_shipping":true,"taxable":false,"featured_image":null,"available":true,"name":"[ HOT SALE ] LED Stick Figure Kit - RED \/ M","public_title":"RED \/ M","options":["RED","M"],"price":1999,"weight":0,"compare_at_price":5999,"inventory_management":null,"barcode":""},{"id":31667375374416,"title":"RED \/ L","option1":"RED","option2":"L","option3":null,"sku":"","requires_shipping":true,"taxable":false,"featured_image":null,"available":true,"name":"[ HOT SALE ] LED Stick Figure Kit - RED \/ L","public_title":"RED \/ L","options":["RED","L"],"price":1999,"weight":0,"compare_at_price":5999,"inventory_management":null,"barcode":""},{"id":31667375407184,"title":"RED \/ XL","option1":"RED","option2":"XL","option3":null,"sku":"","requires_shipping":true,"taxable":false,"featured_image":null,"available":true,"name":"[ HOT SALE ] LED Stick Figure Kit - RED \/ XL","public_title":"RED \/ XL","options":["RED","XL"],"price":1999,"weight":0,"compare_at_price":5999,"inventory_management":null,"barcode":""},{"id":31667375439952,"title":"RED \/ XXL","option1":"RED","option2":"XXL","option3":null,"sku":"","requires_shipping":true,"taxable":false,"featured_image":null,"available":true,"name":"[ HOT SALE ] LED Stick Figure Kit - RED \/ XXL","public_title":"RED \/ XXL","options":["RED","XXL"],"price":1999,"weight":0,"compare_at_price":5999,"inventory_management":null,"barcode":""},{"id":31667375472720,"title":"RED \/ 3XL","option1":"RED","option2":"3XL","option3":null,"sku":"","requires_shipping":true,"taxable":false,"featured_image":null,"available":true,"name":"[ HOT SALE ] LED Stick Figure Kit - RED \/ 3XL","public_title":"RED \/ 3XL","options":["RED","3XL"],"price":1999,"weight":0,"compare_at_price":5999,"inventory_management":null,"barcode":""},{"id":31667375505488,"title":"RED \/ 4XL","option1":"RED","option2":"4XL","option3":null,"sku":"","requires_shipping":true,"taxable":false,"featured_image":null,"available":true,"name":"[ HOT SALE ] LED Stick Figure Kit - RED \/ 4XL","public_title":"RED \/ 4XL","options":["RED","4XL"],"price":1999,"weight":0,"compare_at_price":5999,"inventory_management":null,"barcode":""},{"id":31667375538256,"title":"PURPLE \/ S","option1":"PURPLE","option2":"S","option3":null,"sku":"","requires_shipping":true,"taxable":false,"featured_image":null,"available":true,"name":"[ HOT SALE ] LED Stick Figure Kit - PURPLE \/ S","public_title":"PURPLE \/ S","options":["PURPLE","S"],"price":1999,"weight":0,"compare_at_price":5999,"inventory_management":null,"barcode":""},{"id":31667375571024,"title":"PURPLE \/ M","option1":"PURPLE","option2":"M","option3":null,"sku":"","requires_shipping":true,"taxable":false,"featured_image":null,"available":true,"name":"[ HOT SALE ] LED Stick Figure Kit - PURPLE \/ M","public_title":"PURPLE \/ M","options":["PURPLE","M"],"price":1999,"weight":0,"compare_at_price":5999,"inventory_management":null,"barcode":""},{"id":31667375603792,"title":"PURPLE \/ L","option1":"PURPLE","option2":"L","option3":null,"sku":"","requires_shipping":true,"taxable":false,"featured_image":null,"available":true,"name":"[ HOT SALE ] LED Stick Figure Kit - PURPLE \/ L","public_title":"PURPLE \/ L","options":["PURPLE","L"],"price":1999,"weight":0,"compare_at_price":5999,"inventory_management":null,"barcode":""},{"id":31667375636560,"title":"PURPLE \/ XL","option1":"PURPLE","option2":"XL","option3":null,"sku":"","requires_shipping":true,"taxable":false,"featured_image":null,"available":true,"name":"[ HOT SALE ] LED Stick Figure Kit - PURPLE \/ XL","public_title":"PURPLE \/ XL","options":["PURPLE","XL"],"price":1999,"weight":0,"compare_at_price":5999,"inventory_management":null,"barcode":""},{"id":31667375669328,"title":"PURPLE \/ XXL","option1":"PURPLE","option2":"XXL","option3":null,"sku":"","requires_shipping":true,"taxable":false,"featured_image":null,"available":true,"name":"[ HOT SALE ] LED Stick Figure Kit - PURPLE \/ XXL","public_title":"PURPLE \/ XXL","options":["PURPLE","XXL"],"price":1999,"weight":0,"compare_at_price":5999,"inventory_management":null,"barcode":""},{"id":31667375702096,"title":"PURPLE \/ 3XL","option1":"PURPLE","option2":"3XL","option3":null,"sku":"","requires_shipping":true,"taxable":false,"featured_image":null,"available":true,"name":"[ HOT SALE ] LED Stick Figure Kit - PURPLE \/ 3XL","public_title":"PURPLE \/ 3XL","options":["PURPLE","3XL"],"price":1999,"weight":0,"compare_at_price":5999,"inventory_management":null,"barcode":""},{"id":31667375734864,"title":"PURPLE \/ 4XL","option1":"PURPLE","option2":"4XL","option3":null,"sku":"","requires_shipping":true,"taxable":false,"featured_image":null,"available":true,"name":"[ HOT SALE ] LED Stick Figure Kit - PURPLE \/ 4XL","public_title":"PURPLE \/ 4XL","options":["PURPLE","4XL"],"price":1999,"weight":0,"compare_at_price":5999,"inventory_management":null,"barcode":""},{"id":31667375767632,"title":"YELLOW \/ S","option1":"YELLOW","option2":"S","option3":null,"sku":"","requires_shipping":true,"taxable":false,"featured_image":null,"available":true,"name":"[ HOT SALE ] LED Stick Figure Kit - YELLOW \/ S","public_title":"YELLOW \/ S","options":["YELLOW","S"],"price":1999,"weight":0,"compare_at_price":5999,"inventory_management":null,"barcode":""},{"id":31667375800400,"title":"YELLOW \/ M","option1":"YELLOW","option2":"M","option3":null,"sku":"","requires_shipping":true,"taxable":false,"featured_image":null,"available":true,"name":"[ HOT SALE ] LED Stick Figure Kit - YELLOW \/ M","public_title":"YELLOW \/ M","options":["YELLOW","M"],"price":1999,"weight":0,"compare_at_price":5999,"inventory_management":null,"barcode":""},{"id":31667375833168,"title":"YELLOW \/ L","option1":"YELLOW","option2":"L","option3":null,"sku":"","requires_shipping":true,"taxable":false,"featured_image":null,"available":true,"name":"[ HOT SALE ] LED Stick Figure Kit - YELLOW \/ L","public_title":"YELLOW \/ L","options":["YELLOW","L"],"price":1999,"weight":0,"compare_at_price":5999,"inventory_management":null,"barcode":""},{"id":31667375865936,"title":"YELLOW \/ XL","option1":"YELLOW","option2":"XL","option3":null,"sku":"","requires_shipping":true,"taxable":false,"featured_image":null,"available":true,"name":"[ HOT SALE ] LED Stick Figure Kit - YELLOW \/ XL","public_title":"YELLOW \/ XL","options":["YELLOW","XL"],"price":1999,"weight":0,"compare_at_price":5999,"inventory_management":null,"barcode":""},{"id":31667375898704,"title":"YELLOW \/ XXL","option1":"YELLOW","option2":"XXL","option3":null,"sku":"","requires_shipping":true,"taxable":false,"featured_image":null,"available":true,"name":"[ HOT SALE ] LED Stick Figure Kit - YELLOW \/ XXL","public_title":"YELLOW \/ XXL","options":["YELLOW","XXL"],"price":1999,"weight":0,"compare_at_price":5999,"inventory_management":null,"barcode":""},{"id":31667375931472,"title":"YELLOW \/ 3XL","option1":"YELLOW","option2":"3XL","option3":null,"sku":"","requires_shipping":true,"taxable":false,"featured_image":null,"available":true,"name":"[ HOT SALE ] LED Stick Figure Kit - YELLOW \/ 3XL","public_title":"YELLOW \/ 3XL","options":["YELLOW","3XL"],"price":1999,"weight":0,"compare_at_price":5999,"inventory_management":null,"barcode":""},{"id":31667375964240,"title":"YELLOW \/ 4XL","option1":"YELLOW","option2":"4XL","option3":null,"sku":"","requires_shipping":true,"taxable":false,"featured_image":null,"available":true,"name":"[ HOT SALE ] LED Stick Figure Kit - YELLOW \/ 4XL","public_title":"YELLOW \/ 4XL","options":["YELLOW","4XL"],"price":1999,"weight":0,"compare_at_price":5999,"inventory_management":null,"barcode":""},{"id":31667375997008,"title":"ORANGE \/ S","option1":"ORANGE","option2":"S","option3":null,"sku":"","requires_shipping":true,"taxable":false,"featured_image":null,"available":true,"name":"[ HOT SALE ] LED Stick Figure Kit - ORANGE \/ S","public_title":"ORANGE \/ S","options":["ORANGE","S"],"price":1999,"weight":0,"compare_at_price":5999,"inventory_management":null,"barcode":""},{"id":31667376029776,"title":"ORANGE \/ M","option1":"ORANGE","option2":"M","option3":null,"sku":"","requires_shipping":true,"taxable":false,"featured_image":null,"available":true,"name":"[ HOT SALE ] LED Stick Figure Kit - ORANGE \/ M","public_title":"ORANGE \/ M","options":["ORANGE","M"],"price":1999,"weight":0,"compare_at_price":5999,"inventory_management":null,"barcode":""},{"id":31667376062544,"title":"ORANGE \/ L","option1":"ORANGE","option2":"L","option3":null,"sku":"","requires_shipping":true,"taxable":false,"featured_image":null,"available":true,"name":"[ HOT SALE ] LED Stick Figure Kit - ORANGE \/ L","public_title":"ORANGE \/ L","options":["ORANGE","L"],"price":1999,"weight":0,"compare_at_price":5999,"inventory_management":null,"barcode":""},{"id":31667376095312,"title":"ORANGE \/ XL","option1":"ORANGE","option2":"XL","option3":null,"sku":"","requires_shipping":true,"taxable":false,"featured_image":null,"available":true,"name":"[ HOT SALE ] LED Stick Figure Kit - ORANGE \/ XL","public_title":"ORANGE \/ XL","options":["ORANGE","XL"],"price":1999,"weight":0,"compare_at_price":5999,"inventory_management":null,"barcode":""},{"id":31667376128080,"title":"ORANGE \/ XXL","option1":"ORANGE","option2":"XXL","option3":null,"sku":"","requires_shipping":true,"taxable":false,"featured_image":null,"available":true,"name":"[ HOT SALE ] LED Stick Figure Kit - ORANGE \/ XXL","public_title":"ORANGE \/ XXL","options":["ORANGE","XXL"],"price":1999,"weight":0,"compare_at_price":5999,"inventory_management":null,"barcode":""},{"id":31667376160848,"title":"ORANGE \/ 3XL","option1":"ORANGE","option2":"3XL","option3":null,"sku":"","requires_shipping":true,"taxable":false,"featured_image":null,"available":true,"name":"[ HOT SALE ] LED Stick Figure Kit - ORANGE \/ 3XL","public_title":"ORANGE \/ 3XL","options":["ORANGE","3XL"],"price":1999,"weight":0,"compare_at_price":5999,"inventory_management":null,"barcode":""},{"id":31667376193616,"title":"ORANGE \/ 4XL","option1":"ORANGE","option2":"4XL","option3":null,"sku":"","requires_shipping":true,"taxable":false,"featured_image":null,"available":true,"name":"[ HOT SALE ] LED Stick Figure Kit - ORANGE \/ 4XL","public_title":"ORANGE \/ 4XL","options":["ORANGE","4XL"],"price":1999,"weight":0,"compare_at_price":5999,"inventory_management":null,"barcode":""},{"id":31667376226384,"title":"SAPPHIRE BLUE \/ S","option1":"SAPPHIRE BLUE","option2":"S","option3":null,"sku":"","requires_shipping":true,"taxable":false,"featured_image":null,"available":true,"name":"[ HOT SALE ] LED Stick Figure Kit - SAPPHIRE BLUE \/ S","public_title":"SAPPHIRE BLUE \/ S","options":["SAPPHIRE BLUE","S"],"price":1999,"weight":0,"compare_at_price":5999,"inventory_management":null,"barcode":""},{"id":31667376291920,"title":"SAPPHIRE BLUE \/ M","option1":"SAPPHIRE BLUE","option2":"M","option3":null,"sku":"","requires_shipping":true,"taxable":false,"featured_image":null,"available":true,"name":"[ HOT SALE ] LED Stick Figure Kit - SAPPHIRE BLUE \/ M","public_title":"SAPPHIRE BLUE \/ M","options":["SAPPHIRE BLUE","M"],"price":1999,"weight":0,"compare_at_price":5999,"inventory_management":null,"barcode":""},{"id":31667376357456,"title":"SAPPHIRE BLUE \/ L","option1":"SAPPHIRE BLUE","option2":"L","option3":null,"sku":"","requires_shipping":true,"taxable":false,"featured_image":null,"available":true,"name":"[ HOT SALE ] LED Stick Figure Kit - SAPPHIRE BLUE \/ L","public_title":"SAPPHIRE BLUE \/ L","options":["SAPPHIRE BLUE","L"],"price":1999,"weight":0,"compare_at_price":5999,"inventory_management":null,"barcode":""},{"id":31667376390224,"title":"SAPPHIRE BLUE \/ XL","option1":"SAPPHIRE BLUE","option2":"XL","option3":null,"sku":"","requires_shipping":true,"taxable":false,"featured_image":null,"available":true,"name":"[ HOT SALE ] LED Stick Figure Kit - SAPPHIRE BLUE \/ XL","public_title":"SAPPHIRE BLUE \/ XL","options":["SAPPHIRE BLUE","XL"],"price":1999,"weight":0,"compare_at_price":5999,"inventory_management":null,"barcode":""},{"id":31667376422992,"title":"SAPPHIRE BLUE \/ XXL","option1":"SAPPHIRE BLUE","option2":"XXL","option3":null,"sku":"","requires_shipping":true,"taxable":false,"featured_image":null,"available":true,"name":"[ HOT SALE ] LED Stick Figure Kit - SAPPHIRE BLUE \/ XXL","public_title":"SAPPHIRE BLUE \/ XXL","options":["SAPPHIRE BLUE","XXL"],"price":1999,"weight":0,"compare_at_price":5999,"inventory_management":null,"barcode":""},{"id":31667376455760,"title":"SAPPHIRE BLUE \/ 3XL","option1":"SAPPHIRE BLUE","option2":"3XL","option3":null,"sku":"","requires_shipping":true,"taxable":false,"featured_image":null,"available":true,"name":"[ HOT SALE ] LED Stick Figure Kit - SAPPHIRE BLUE \/ 3XL","public_title":"SAPPHIRE BLUE \/ 3XL","options":["SAPPHIRE BLUE","3XL"],"price":1999,"weight":0,"compare_at_price":5999,"inventory_management":null,"barcode":""},{"id":31667376488528,"title":"SAPPHIRE BLUE \/ 4XL","option1":"SAPPHIRE BLUE","option2":"4XL","option3":null,"sku":"","requires_shipping":true,"taxable":false,"featured_image":null,"available":true,"name":"[ HOT SALE ] LED Stick Figure Kit - SAPPHIRE BLUE \/ 4XL","public_title":"SAPPHIRE BLUE \/ 4XL","options":["SAPPHIRE BLUE","4XL"],"price":1999,"weight":0,"compare_at_price":5999,"inventory_management":null,"barcode":""},{"id":31667376521296,"title":"WHITE \/ S","option1":"WHITE","option2":"S","option3":null,"sku":"","requires_shipping":true,"taxable":false,"featured_image":null,"available":true,"name":"[ HOT SALE ] LED Stick Figure Kit - WHITE \/ S","public_title":"WHITE \/ S","options":["WHITE","S"],"price":1999,"weight":0,"compare_at_price":5999,"inventory_management":null,"barcode":""},{"id":31667376554064,"title":"WHITE \/ M","option1":"WHITE","option2":"M","option3":null,"sku":"","requires_shipping":true,"taxable":false,"featured_image":null,"available":true,"name":"[ HOT SALE ] LED Stick Figure Kit - WHITE \/ M","public_title":"WHITE \/ M","options":["WHITE","M"],"price":1999,"weight":0,"compare_at_price":5999,"inventory_management":null,"barcode":""},{"id":31667376586832,"title":"WHITE \/ L","option1":"WHITE","option2":"L","option3":null,"sku":"","requires_shipping":true,"taxable":false,"featured_image":null,"available":true,"name":"[ HOT SALE ] LED Stick Figure Kit - WHITE \/ L","public_title":"WHITE \/ L","options":["WHITE","L"],"price":1999,"weight":0,"compare_at_price":5999,"inventory_management":null,"barcode":""},{"id":31667376619600,"title":"WHITE \/ XL","option1":"WHITE","option2":"XL","option3":null,"sku":"","requires_shipping":true,"taxable":false,"featured_image":null,"available":true,"name":"[ HOT SALE ] LED Stick Figure Kit - WHITE \/ XL","public_title":"WHITE \/ XL","options":["WHITE","XL"],"price":1999,"weight":0,"compare_at_price":5999,"inventory_management":null,"barcode":""},{"id":31667376652368,"title":"WHITE \/ XXL","option1":"WHITE","option2":"XXL","option3":null,"sku":"","requires_shipping":true,"taxable":false,"featured_image":null,"available":true,"name":"[ HOT SALE ] LED Stick Figure Kit - WHITE \/ XXL","public_title":"WHITE \/ XXL","options":["WHITE","XXL"],"price":1999,"weight":0,"compare_at_price":5999,"inventory_management":null,"barcode":""},{"id":31667376685136,"title":"WHITE \/ 3XL","option1":"WHITE","option2":"3XL","option3":null,"sku":"","requires_shipping":true,"taxable":false,"featured_image":null,"available":true,"name":"[ HOT SALE ] LED Stick Figure Kit - WHITE \/ 3XL","public_title":"WHITE \/ 3XL","options":["WHITE","3XL"],"price":1999,"weight":0,"compare_at_price":5999,"inventory_management":null,"barcode":""},{"id":31667376717904,"title":"WHITE \/ 4XL","option1":"WHITE","option2":"4XL","option3":null,"sku":"","requires_shipping":true,"taxable":false,"featured_image":null,"available":true,"name":"[ HOT SALE ] LED Stick Figure Kit - WHITE \/ 4XL","public_title":"WHITE \/ 4XL","options":["WHITE","4XL"],"price":1999,"weight":0,"compare_at_price":5999,"inventory_management":null,"barcode":""},{"id":31667376750672,"title":"PINK \/ S","option1":"PINK","option2":"S","option3":null,"sku":"","requires_shipping":true,"taxable":false,"featured_image":null,"available":true,"name":"[ HOT SALE ] LED Stick Figure Kit - PINK \/ S","public_title":"PINK \/ S","options":["PINK","S"],"price":1999,"weight":0,"compare_at_price":5999,"inventory_management":null,"barcode":""},{"id":31667376783440,"title":"PINK \/ M","option1":"PINK","option2":"M","option3":null,"sku":"","requires_shipping":true,"taxable":false,"featured_image":null,"available":true,"name":"[ HOT SALE ] LED Stick Figure Kit - PINK \/ M","public_title":"PINK \/ M","options":["PINK","M"],"price":1999,"weight":0,"compare_at_price":5999,"inventory_management":null,"barcode":""},{"id":31667376816208,"title":"PINK \/ L","option1":"PINK","option2":"L","option3":null,"sku":"","requires_shipping":true,"taxable":false,"featured_image":null,"available":true,"name":"[ HOT SALE ] LED Stick Figure Kit - PINK \/ L","public_title":"PINK \/ L","options":["PINK","L"],"price":1999,"weight":0,"compare_at_price":5999,"inventory_management":null,"barcode":""},{"id":31667376848976,"title":"PINK \/ XL","option1":"PINK","option2":"XL","option3":null,"sku":"","requires_shipping":true,"taxable":false,"featured_image":null,"available":true,"name":"[ HOT SALE ] LED Stick Figure Kit - PINK \/ XL","public_title":"PINK \/ XL","options":["PINK","XL"],"price":1999,"weight":0,"compare_at_price":5999,"inventory_management":null,"barcode":""},{"id":31667376881744,"title":"PINK \/ XXL","option1":"PINK","option2":"XXL","option3":null,"sku":"","requires_shipping":true,"taxable":false,"featured_image":null,"available":true,"name":"[ HOT SALE ] LED Stick Figure Kit - PINK \/ XXL","public_title":"PINK \/ XXL","options":["PINK","XXL"],"price":1999,"weight":0,"compare_at_price":5999,"inventory_management":null,"barcode":""},{"id":31667376914512,"title":"PINK \/ 3XL","option1":"PINK","option2":"3XL","option3":null,"sku":"","requires_shipping":true,"taxable":false,"featured_image":null,"available":true,"name":"[ HOT SALE ] LED Stick Figure Kit - PINK \/ 3XL","public_title":"PINK \/ 3XL","options":["PINK","3XL"],"price":1999,"weight":0,"compare_at_price":5999,"inventory_management":null,"barcode":""},{"id":31667376947280,"title":"PINK \/ 4XL","option1":"PINK","option2":"4XL","option3":null,"sku":"","requires_shipping":true,"taxable":false,"featured_image":null,"available":true,"name":"[ HOT SALE ] LED Stick Figure Kit - PINK \/ 4XL","public_title":"PINK \/ 4XL","options":["PINK","4XL"],"price":1999,"weight":0,"compare_at_price":5999,"inventory_management":null,"barcode":""}],"images":["\/\/cdn.shopify.com\/s\/files\/1\/0222\/8833\/4928\/products\/17_fffe6b0e-ecdf-45ac-9e33-1bd1862d1fbb.png?v=1578304511","\/\/cdn.shopify.com\/s\/files\/1\/0222\/8833\/4928\/products\/2_69ce5edd-6712-4b36-8113-067f61f2833b.png?v=1578304511","\/\/cdn.shopify.com\/s\/files\/1\/0222\/8833\/4928\/products\/14_eddd2c05-acd9-42a5-b7b5-29501548b0f2.png?v=1578304511","\/\/cdn.shopify.com\/s\/files\/1\/0222\/8833\/4928\/products\/15_fdb7e92e-ed69-42b2-9963-8360498797a6.png?v=1578304511","\/\/cdn.shopify.com\/s\/files\/1\/0222\/8833\/4928\/products\/11_0aae6f13-5003-480c-938e-d4d20ffefc18.png?v=1578304511","\/\/cdn.shopify.com\/s\/files\/1\/0222\/8833\/4928\/products\/12_5db2c6f1-2789-4552-bb36-5ecb630f9d98.png?v=1578304511","\/\/cdn.shopify.com\/s\/files\/1\/0222\/8833\/4928\/products\/13_717bddce-0160-4f60-a3e1-d792fb72a3d4.png?v=1578304511","\/\/cdn.shopify.com\/s\/files\/1\/0222\/8833\/4928\/products\/8_10c3078b-b92d-4ae3-b14b-f3c2831666db.png?v=1578304511","\/\/cdn.shopify.com\/s\/files\/1\/0222\/8833\/4928\/products\/7_82e80bee-5179-49a9-b777-d918149498eb.png?v=1578304511","\/\/cdn.shopify.com\/s\/files\/1\/0222\/8833\/4928\/products\/16_8f2bcd9b-ac71-4665-8f66-4be35a412eb4.png?v=1578304511","\/\/cdn.shopify.com\/s\/files\/1\/0222\/8833\/4928\/products\/10_4346c64f-0dc3-4340-aa34-28c5492c0b61.png?v=1578304511","\/\/cdn.shopify.com\/s\/files\/1\/0222\/8833\/4928\/products\/4_2d96df8c-2a59-483b-96cd-b18b0aa68165.png?v=1578304511","\/\/cdn.shopify.com\/s\/files\/1\/0222\/8833\/4928\/products\/5_80229b75-b7f8-47ba-b8cf-ac7aafa7594b.png?v=1578304511","\/\/cdn.shopify.com\/s\/files\/1\/0222\/8833\/4928\/products\/6_6e130979-87ed-4e0b-8e2d-c058fba24719.png?v=1578304511","\/\/cdn.shopify.com\/s\/files\/1\/0222\/8833\/4928\/products\/9_277c7f37-638f-4e33-870e-18032a5d0457.png?v=1578304511","\/\/cdn.shopify.com\/s\/files\/1\/0222\/8833\/4928\/products\/1_f8942c5e-90ec-4b2d-a73e-ee0a2f50640e.png?v=1578304511","\/\/cdn.shopify.com\/s\/files\/1\/0222\/8833\/4928\/products\/3_e6a93feb-86f5-4c56-b3ee-0f6b68624dba.png?v=1578304511"],"featured_image":"\/\/cdn.shopify.com\/s\/files\/1\/0222\/8833\/4928\/products\/17_fffe6b0e-ecdf-45ac-9e33-1bd1862d1fbb.png?v=1578304511","options":["Color","Size"],"media":[{"alt":null,"id":6167038165072,"position":1,"preview_image":{"aspect_ratio":0.998,"height":538,"width":537,"src":"https:\/\/cdn.shopify.com\/s\/files\/1\/0222\/8833\/4928\/products\/17_fffe6b0e-ecdf-45ac-9e33-1bd1862d1fbb.png?v=1578304511"},"aspect_ratio":0.998,"height":538,"media_type":"image","src":"https:\/\/cdn.shopify.com\/s\/files\/1\/0222\/8833\/4928\/products\/17_fffe6b0e-ecdf-45ac-9e33-1bd1862d1fbb.png?v=1578304511","width":537},{"alt":null,"id":6167038197840,"position":2,"preview_image":{"aspect_ratio":1.0,"height":540,"width":540,"src":"https:\/\/cdn.shopify.com\/s\/files\/1\/0222\/8833\/4928\/products\/2_69ce5edd-6712-4b36-8113-067f61f2833b.png?v=1578304511"},"aspect_ratio":1.0,"height":540,"media_type":"image","src":"https:\/\/cdn.shopify.com\/s\/files\/1\/0222\/8833\/4928\/products\/2_69ce5edd-6712-4b36-8113-067f61f2833b.png?v=1578304511","width":540},{"alt":null,"id":6167038230608,"position":3,"preview_image":{"aspect_ratio":1.004,"height":536,"width":538,"src":"https:\/\/cdn.shopify.com\/s\/files\/1\/0222\/8833\/4928\/products\/14_eddd2c05-acd9-42a5-b7b5-29501548b0f2.png?v=1578304511"},"aspect_ratio":1.004,"height":536,"media_type":"image","src":"https:\/\/cdn.shopify.com\/s\/files\/1\/0222\/8833\/4928\/products\/14_eddd2c05-acd9-42a5-b7b5-29501548b0f2.png?v=1578304511","width":538},{"alt":null,"id":6167038263376,"position":4,"preview_image":{"aspect_ratio":0.998,"height":538,"width":537,"src":"https:\/\/cdn.shopify.com\/s\/files\/1\/0222\/8833\/4928\/products\/15_fdb7e92e-ed69-42b2-9963-8360498797a6.png?v=1578304511"},"aspect_ratio":0.998,"height":538,"media_type":"image","src":"https:\/\/cdn.shopify.com\/s\/files\/1\/0222\/8833\/4928\/products\/15_fdb7e92e-ed69-42b2-9963-8360498797a6.png?v=1578304511","width":537},{"alt":null,"id":6167038296144,"position":5,"preview_image":{"aspect_ratio":1.006,"height":536,"width":539,"src":"https:\/\/cdn.shopify.com\/s\/files\/1\/0222\/8833\/4928\/products\/11_0aae6f13-5003-480c-938e-d4d20ffefc18.png?v=1578304511"},"aspect_ratio":1.006,"height":536,"media_type":"image","src":"https:\/\/cdn.shopify.com\/s\/files\/1\/0222\/8833\/4928\/products\/11_0aae6f13-5003-480c-938e-d4d20ffefc18.png?v=1578304511","width":539},{"alt":null,"id":6167038328912,"position":6,"preview_image":{"aspect_ratio":0.998,"height":537,"width":536,"src":"https:\/\/cdn.shopify.com\/s\/files\/1\/0222\/8833\/4928\/products\/12_5db2c6f1-2789-4552-bb36-5ecb630f9d98.png?v=1578304511"},"aspect_ratio":0.998,"height":537,"media_type":"image","src":"https:\/\/cdn.shopify.com\/s\/files\/1\/0222\/8833\/4928\/products\/12_5db2c6f1-2789-4552-bb36-5ecb630f9d98.png?v=1578304511","width":536},{"alt":null,"id":6167038361680,"position":7,"preview_image":{"aspect_ratio":1.0,"height":538,"width":538,"src":"https:\/\/cdn.shopify.com\/s\/files\/1\/0222\/8833\/4928\/products\/13_717bddce-0160-4f60-a3e1-d792fb72a3d4.png?v=1578304511"},"aspect_ratio":1.0,"height":538,"media_type":"image","src":"https:\/\/cdn.shopify.com\/s\/files\/1\/0222\/8833\/4928\/products\/13_717bddce-0160-4f60-a3e1-d792fb72a3d4.png?v=1578304511","width":538},{"alt":null,"id":6167038394448,"position":8,"preview_image":{"aspect_ratio":1.002,"height":536,"width":537,"src":"https:\/\/cdn.shopify.com\/s\/files\/1\/0222\/8833\/4928\/products\/8_10c3078b-b92d-4ae3-b14b-f3c2831666db.png?v=1578304511"},"aspect_ratio":1.002,"height":536,"media_type":"image","src":"https:\/\/cdn.shopify.com\/s\/files\/1\/0222\/8833\/4928\/products\/8_10c3078b-b92d-4ae3-b14b-f3c2831666db.png?v=1578304511","width":537},{"alt":null,"id":6167038459984,"position":9,"preview_image":{"aspect_ratio":1.0,"height":538,"width":538,"src":"https:\/\/cdn.shopify.com\/s\/files\/1\/0222\/8833\/4928\/products\/7_82e80bee-5179-49a9-b777-d918149498eb.png?v=1578304511"},"aspect_ratio":1.0,"height":538,"media_type":"image","src":"https:\/\/cdn.shopify.com\/s\/files\/1\/0222\/8833\/4928\/products\/7_82e80bee-5179-49a9-b777-d918149498eb.png?v=1578304511","width":538},{"alt":null,"id":6167038492752,"position":10,"preview_image":{"aspect_ratio":1.004,"height":537,"width":539,"src":"https:\/\/cdn.shopify.com\/s\/files\/1\/0222\/8833\/4928\/products\/16_8f2bcd9b-ac71-4665-8f66-4be35a412eb4.png?v=1578304511"},"aspect_ratio":1.004,"height":537,"media_type":"image","src":"https:\/\/cdn.shopify.com\/s\/files\/1\/0222\/8833\/4928\/products\/16_8f2bcd9b-ac71-4665-8f66-4be35a412eb4.png?v=1578304511","width":539},{"alt":null,"id":6167038525520,"position":11,"preview_image":{"aspect_ratio":1.006,"height":535,"width":538,"src":"https:\/\/cdn.shopify.com\/s\/files\/1\/0222\/8833\/4928\/products\/10_4346c64f-0dc3-4340-aa34-28c5492c0b61.png?v=1578304511"},"aspect_ratio":1.006,"height":535,"media_type":"image","src":"https:\/\/cdn.shopify.com\/s\/files\/1\/0222\/8833\/4928\/products\/10_4346c64f-0dc3-4340-aa34-28c5492c0b61.png?v=1578304511","width":538},{"alt":null,"id":6167038558288,"position":12,"preview_image":{"aspect_ratio":1.004,"height":538,"width":540,"src":"https:\/\/cdn.shopify.com\/s\/files\/1\/0222\/8833\/4928\/products\/4_2d96df8c-2a59-483b-96cd-b18b0aa68165.png?v=1578304511"},"aspect_ratio":1.004,"height":538,"media_type":"image","src":"https:\/\/cdn.shopify.com\/s\/files\/1\/0222\/8833\/4928\/products\/4_2d96df8c-2a59-483b-96cd-b18b0aa68165.png?v=1578304511","width":540},{"alt":null,"id":6167038591056,"position":13,"preview_image":{"aspect_ratio":1.004,"height":538,"width":540,"src":"https:\/\/cdn.shopify.com\/s\/files\/1\/0222\/8833\/4928\/products\/5_80229b75-b7f8-47ba-b8cf-ac7aafa7594b.png?v=1578304511"},"aspect_ratio":1.004,"height":538,"media_type":"image","src":"https:\/\/cdn.shopify.com\/s\/files\/1\/0222\/8833\/4928\/products\/5_80229b75-b7f8-47ba-b8cf-ac7aafa7594b.png?v=1578304511","width":540},{"alt":null,"id":6167038623824,"position":14,"preview_image":{"aspect_ratio":1.004,"height":537,"width":539,"src":"https:\/\/cdn.shopify.com\/s\/files\/1\/0222\/8833\/4928\/products\/6_6e130979-87ed-4e0b-8e2d-c058fba24719.png?v=1578304511"},"aspect_ratio":1.004,"height":537,"media_type":"image","src":"https:\/\/cdn.shopify.com\/s\/files\/1\/0222\/8833\/4928\/products\/6_6e130979-87ed-4e0b-8e2d-c058fba24719.png?v=1578304511","width":539},{"alt":null,"id":6167038656592,"position":15,"preview_image":{"aspect_ratio":0.996,"height":538,"width":536,"src":"https:\/\/cdn.shopify.com\/s\/files\/1\/0222\/8833\/4928\/products\/9_277c7f37-638f-4e33-870e-18032a5d0457.png?v=1578304511"},"aspect_ratio":0.996,"height":538,"media_type":"image","src":"https:\/\/cdn.shopify.com\/s\/files\/1\/0222\/8833\/4928\/products\/9_277c7f37-638f-4e33-870e-18032a5d0457.png?v=1578304511","width":536},{"alt":null,"id":6167038689360,"position":16,"preview_image":{"aspect_ratio":0.797,"height":654,"width":521,"src":"https:\/\/cdn.shopify.com\/s\/files\/1\/0222\/8833\/4928\/products\/1_f8942c5e-90ec-4b2d-a73e-ee0a2f50640e.png?v=1578304511"},"aspect_ratio":0.797,"height":654,"media_type":"image","src":"https:\/\/cdn.shopify.com\/s\/files\/1\/0222\/8833\/4928\/products\/1_f8942c5e-90ec-4b2d-a73e-ee0a2f50640e.png?v=1578304511","width":521},{"alt":null,"id":6167038722128,"position":17,"preview_image":{"aspect_ratio":1.777,"height":319,"width":567,"src":"https:\/\/cdn.shopify.com\/s\/files\/1\/0222\/8833\/4928\/products\/3_e6a93feb-86f5-4c56-b3ee-0f6b68624dba.png?v=1578304511"},"aspect_ratio":1.777,"height":319,"media_type":"image","src":"https:\/\/cdn.shopify.com\/s\/files\/1\/0222\/8833\/4928\/products\/3_e6a93feb-86f5-4c56-b3ee-0f6b68624dba.png?v=1578304511","width":567}],"content":"\u003cp\u003e\u003cimg src=\"https:\/\/cdn.shopify.com\/s\/files\/1\/0023\/5189\/0541\/files\/Banner_8639c357-46a2-4ce0-af33-d52de809fe95_large.png?v=1555915572\" alt=\"\"\u003e\u003cspan\u003e\u003c\/span\u003e\u003c\/p\u003e\n\u003cp\u003e\u003cstrong\u003e\u003cspan\u003e\u003cimg src=\"https:\/\/cdn.shopify.com\/s\/files\/1\/0101\/1105\/7978\/files\/planeta-imagen-animada-0010_large_37ebd3cb-4a0e-4452-864b-4e104e821ccd_pico.gif?v=1528877547\" alt=\"\"\u003e  \u003c\/span\u003e\u003cspan\u003eSHIPPING WORLDWIDE\u003c\/span\u003e  \u003cimg src=\"https:\/\/cdn.shopify.com\/s\/files\/1\/0101\/1105\/7978\/files\/planeta-imagen-animada-0010_large_37ebd3cb-4a0e-4452-864b-4e104e821ccd_pico.gif?v=1528877547\" alt=\"\"\u003e\u003c\/strong\u003e\u003c\/p\u003e\n\u003cul\u003e\n\u003cli\u003e\u003cspan\u003e\u003cstrong\u003eLimited Time, Buy more save more!\u003c\/strong\u003e\u003c\/span\u003e\u003c\/li\u003e\n\u003cli\u003e\u003cspan\u003e\u003cstrong\u003eHandling time\u0026gt;\u0026gt; Ship within 1-3 days after payment\u003c\/strong\u003e\u003c\/span\u003e\u003c\/li\u003e\n\u003cli\u003e\n\u003cstrong\u003eDelivery time\u003c\/strong\u003e\u0026gt;\u0026gt; worldwide\u003cstrong\u003e 7-15\u003c\/strong\u003e days\u003c\/li\u003e\n\u003cli\u003e\n\u003cstrong\u003eReturns\u0026gt;\u0026gt; \u003c\/strong\u003eFast refund\u003cstrong\u003e,100% \u003c\/strong\u003eMoney Back Guarantee.\u003c\/li\u003e\n\u003cli\u003e\u003cspan style=\"color: #ff0000;\"\u003e\u003cstrong\u003eWe Have Very Limited Quantities At This Price.\u003c\/strong\u003e\u003c\/span\u003e\u003c\/li\u003e\n\u003cli\u003e\u003cspan style=\"color: #ff0000;\"\u003e\u003cstrong\u003e🚚 FREE SHIPPING OVER $36 🚚\u003c\/strong\u003e\u003c\/span\u003e\u003c\/li\u003e\n\u003cli\u003e\u003cspan style=\"color: #ff0000;\"\u003e😍\u003cstrong\u003e 99.4% Of Customers Buy 2 Or More. \u003c\/strong\u003e😍\u003c\/span\u003e\u003c\/li\u003e\n\u003cli\u003e\u003cspan style=\"color: #ff0000;\"\u003e\u003cstrong\u003eNotice:\u003c\/strong\u003e \u003cstrong\u003eIf you can't pay by Credit\/Debit Card, please pay with PayPal.\u003c\/strong\u003e\u003c\/span\u003e\u003c\/li\u003e\n\u003c\/ul\u003e\n\u003cp\u003e\u003cspan style=\"color: #ff9900;\"\u003e \u003cstrong\u003eSIZE CHART\u003c\/strong\u003e\u003c\/span\u003e\u003cstrong\u003e\u003cbr\u003e\u003c\/strong\u003e\u003cspan\u003e\u003c\/span\u003e\u003c\/p\u003e\n\u003ch5\u003e\u003cspan\u003e\u003cimg src=\"https:\/\/cdn.shopify.com\/s\/files\/1\/0239\/0170\/0176\/files\/F9D88CDA-632F-429f-BC24-6B8A931F7C19_480x480.jpg?v=1568877163\" alt=\"\"\u003e\u003c\/span\u003e\u003c\/h5\u003e\n\u003cdiv\u003e\n\u003ch4 class=\"p1\"\u003e\u003cspan style=\"color: #ff00ff;\"\u003eGLOW UP ON YOUR NEXT COSTUME PARTY WITH THIS VERSATILE GLOWING STICK COSTUME.\u003c\/span\u003e\u003c\/h4\u003e\n\u003c\/div\u003e\n\u003cdiv\u003e\u003cimg src=\"https:\/\/media2.giphy.com\/media\/f7dofsYKTBzyh6zVEJ\/giphy.gif\" alt=\"Image result for led stick figure costume\" width=\"395\" height=\"196\"\u003e\u003c\/div\u003e\n\u003cdiv\u003e\n\u003cp class=\"p1\"\u003e\u003cspan class=\"s1\"\u003eDo you love participating in Halloween events and parties? Then are you having a hard time thinking of what costume to wear? We have a perfect solution for you! Introducing the??\u003c\/span\u003e\u003cspan style=\"color: #ff9900;\"\u003e\u003cstrong\u003eLED Stick Figure Kit\u003c\/strong\u003e\u003cspan class=\"s1\"\u003e!\u003c\/span\u003e\u003c\/span\u003e\u003c\/p\u003e\n\u003c\/div\u003e\n\u003cdiv\u003e\u003cimg src=\"https:\/\/i.pinimg.com\/originals\/9e\/20\/80\/9e2080f0a16cbb1da2409187d2510dcf.gif\" alt=\"Image result for led stick figure costume\" width=\"397\" height=\"397\"\u003e\u003c\/div\u003e\n\u003cdiv\u003e\n\u003cp class=\"p1\"\u003e\u003cspan class=\"s1\"\u003e\u003cspan style=\"color: #ff9900;\"\u003e\u003cstrong\u003eLED Stick Figure Kit\u003c\/strong\u003e\u003c\/span\u003e??is a LED STICKMAN COSTUME that is VERSATILE as it is BENDABLE and can BE FORMED to ANY SHAPE and DESIGN you want. It can also be CUT to ANY SIZE to PERFECTLY SUIT your DESIRED COSTUME. It has a DIFFERENT COLOR BRIGHT LIGHTS and has THREE MODES which is STEADY, SLOW FLASHING and QUICK FLASHING.?\u003c\/span\u003e\u003c\/p\u003e\n\u003cp class=\"p2\"\u003e\u003cspan class=\"s1\"\u003e\u003cimg src=\"https:\/\/cdn.shopify.com\/s\/files\/1\/0148\/0451\/6918\/products\/61K07LAMmZL._SL1001_480x480_206aa190-4afc-4842-b25c-65e718529eca_large.jpg?v=1568694961\" alt=\"\"\u003e\u003c\/span\u003e\u003cimg src=\"https:\/\/cdn.shopify.com\/s\/files\/1\/0148\/0451\/6918\/products\/71StfGIcjZL._SL1000_large.jpg?v=1568694965\" alt=\"\"\u003e\u003c\/p\u003e\n\u003cp class=\"p1\"\u003e\u003cspan class=\"s1\"\u003e\u003cspan style=\"color: #ff9900;\"\u003e\u003cstrong\u003eLED Stick Figure Kit\u003c\/strong\u003e\u003c\/span\u003e\u003cspan\u003e??\u003c\/span\u003eis PERFECT for SOLO, GROUP of FRIENDS and FAMILY COSTUME. It is ALSO IDEAL not just for Halloween but as for Events, Parties, Get Togethers and other Occasions as well. The CLOTHING IS NOT INCLUDED in the PACKAGE, but it can be EASILY PINNED, SEWN, or ATTACHED in your choice of FABRIC or CLOTHING. It has an ON\/OFF SWITCH and battery operated of 4 AA BATTERIES.\u003c\/span\u003e\u003c\/p\u003e\n\u003cp class=\"p1\"\u003e\u003cspan class=\"s1\"\u003e\u003cimg src=\"https:\/\/cdn.shopify.com\/s\/files\/1\/0148\/0451\/6918\/products\/ALL2_900x_480x480_4308b9ee-dcc0-4c0a-888e-2e484d8bddbd_large.jpg?v=1568694981\" alt=\"\"\u003e\u003c\/span\u003e\u003c\/p\u003e\n\u003cp class=\"p1\"\u003e\u003cspan class=\"s1\"\u003e\u003cimg src=\"https:\/\/cdn.shopify.com\/s\/files\/1\/0148\/0451\/6918\/products\/612Qu6IxHgL._SL1001_480x480_c1a30833-b39f-44e9-b0ae-b42d837557b1_large.jpg?v=1568694970\" alt=\"\"\u003e\u003c\/span\u003e\u003c\/p\u003e\n\u003c\/div\u003e\n\u003cdiv\u003e\n\u003cp\u003e\u003cspan style=\"color: #ff9900;\"\u003e\u003cb\u003e\u003cstrong\u003eSpecifications:??\u003c\/strong\u003e\u003c\/b\u003e\u003c\/span\u003e\u003c\/p\u003e\n\u003cul\u003e\n\u003cli\u003e\u003cspan class=\"basic-word\"\u003e\u003cspan\u003eEL Wire 3 light modes: steady on, slow flashing, quick flashing\u003c\/span\u003e\u003c\/span\u003e\u003c\/li\u003e\n\u003cli\u003eWorking temperature: - 40?¡ãC to 80?¡ãC\u003c\/li\u003e\n\u003cli\u003eLifetime: \u0026gt;12,000 hours\u003c\/li\u003e\n\u003cli\u003ePowered by: 2 x AA batteries (not included)\u003c\/li\u003e\n\u003cli\u003e8 Colors: Red, Orange, Yellow, Blue, Purple, Pink, White, Green\u003cb\u003e\u003cstrong\u003e\u003cspan\u003e.\u003c\/span\u003e\u003c\/strong\u003e\u003c\/b\u003e\n\u003c\/li\u003e\n\u003c\/ul\u003e\n\u003cp\u003e\u003cimg src=\"https:\/\/cdn.shopify.com\/s\/files\/1\/0249\/0069\/8200\/files\/61Hh6wCE6LL._SL1008_8114ad3a-8f1e-4623-be4b-77886c49e336_480x480.jpg?v=1568107080\" alt=\"\"\u003e\u003c\/p\u003e\n\u003cp\u003e\u003cspan style=\"color: #ff9900;\"\u003e\u003cb\u003ePackage Included:??\u003c\/b\u003e\u003c\/span\u003e\u003c\/p\u003e\n\u003cul\u003e\n\u003cli\u003e\u003cspan id=\"productTitle\" class=\"a-size-large\"\u003eEl Wire for cloth???400cm*1\u003c\/span\u003e\u003c\/li\u003e\n\u003cli\u003e\n\u003cspan class=\"a-size-large\"\u003eEl Wire for??\u003c\/span\u003e\u003cspan class=\"basic-word\"\u003etrousers???180cm*1\u003c\/span\u003e\n\u003c\/li\u003e\n\u003cli\u003e\u003cspan class=\"basic-word\"\u003e\u003cspan\u003eAdapter*1\u003c\/span\u003e\u003c\/span\u003e\u003c\/li\u003e\n\u003cli\u003eBattery box (2 AAs not included)*1??\u003c\/li\u003e\n\u003cli\u003eOn\/off switch*1\u003c\/li\u003e\n\u003c\/ul\u003e\n\u003c\/div\u003e\n\u003ch3\u003e\u003cspan style=\"color: #ff9900;\"\u003eNotes:\u003c\/span\u003e\u003c\/h3\u003e\n\u003cul\u003e\n\u003cli\u003ePlease allow 1-3 cm measuring deviation due to manual measurement.\u003c\/li\u003e\n\u003cli\u003eDue to the different monitor and light effect, the actual color of the item might be slightly different from the color showed on the pictures.\u003c\/li\u003e\n\u003c\/ul\u003e\n\u003ch3\u003e\u003cspan style=\"color: #ff9900;\"\u003e\u003cstrong\u003eShipping:\u003c\/strong\u003e\u003c\/span\u003e\u003c\/h3\u003e\n\u003cul\u003e\n\u003cli\u003eWe processes orders between Monday and Friday. Orders will be processed within 1-15 business days of ordering and shipped out the next day after the processing day. We don't ship on weekends.\u003c\/li\u003e\n\u003c\/ul\u003e\n\u003ch3\u003e\u003cspan style=\"color: #ff9900;\"\u003ePAYMENT:\u003c\/span\u003e\u003c\/h3\u003e\n\u003cul\u003e\n\u003cli\u003ePayPal is welcomed here\u003c\/li\u003e\n\u003cli\u003eIf you don't have a PayPal account, we accept all credit cards: just select \u003cspan style=\"color: #ff0000;\"\u003e'\u003cstrong\u003ePayPal' and click the 'Pay with Debit or CreditCard\u003c\/strong\u003e'\u003c\/span\u003e button\u003c\/li\u003e\n\u003c\/ul\u003e"}
[ HOT SALE ] LED Stick Figure Kit
[ HOT SALE ] LED Stick Figure Kit
Product Description
  SHIPPING WORLDWIDE  
Limited Time, Buy more save more!
Handling time>> Ship within 1-3 days after payment
Delivery time>> worldwide 7-15 days
Returns>> Fast refund,100% Money Back Guarantee.
We Have Very Limited Quantities At This Price.
🚚 FREE SHIPPING OVER $36 🚚
😍 99.4% Of Customers Buy 2 Or More. 😍
Notice: If you can't pay by Credit/Debit Card, please pay with PayPal.
 SIZE CHART


GLOW UP ON YOUR NEXT COSTUME PARTY WITH THIS VERSATILE GLOWING STICK COSTUME.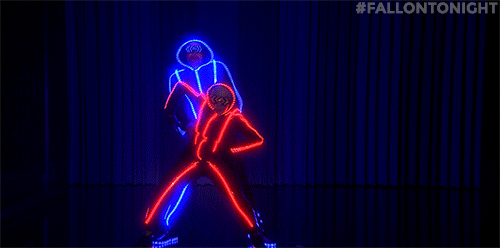 Do you love participating in Halloween events and parties? Then are you having a hard time thinking of what costume to wear? We have a perfect solution for you! Introducing the??LED Stick Figure Kit!
LED Stick Figure Kit??is a LED STICKMAN COSTUME that is VERSATILE as it is BENDABLE and can BE FORMED to ANY SHAPE and DESIGN you want. It can also be CUT to ANY SIZE to PERFECTLY SUIT your DESIRED COSTUME. It has a DIFFERENT COLOR BRIGHT LIGHTS and has THREE MODES which is STEADY, SLOW FLASHING and QUICK FLASHING.?
LED Stick Figure Kit??is PERFECT for SOLO, GROUP of FRIENDS and FAMILY COSTUME. It is ALSO IDEAL not just for Halloween but as for Events, Parties, Get Togethers and other Occasions as well. The CLOTHING IS NOT INCLUDED in the PACKAGE, but it can be EASILY PINNED, SEWN, or ATTACHED in your choice of FABRIC or CLOTHING. It has an ON/OFF SWITCH and battery operated of 4 AA BATTERIES.
Specifications:??
EL Wire 3 light modes: steady on, slow flashing, quick flashing

Working temperature: - 40?¡ãC to 80?¡ãC
Lifetime: >12,000 hours
Powered by: 2 x AA batteries (not included)
8 Colors: Red, Orange, Yellow, Blue, Purple, Pink, White, Green

.
Package Included:??
El Wire for cloth???400cm*1

El Wire for??

trousers???180cm*1

Adapter*1

Battery box (2 AAs not included)*1??
On/off switch*1
Notes:
Please allow 1-3 cm measuring deviation due to manual measurement.
Due to the different monitor and light effect, the actual color of the item might be slightly different from the color showed on the pictures.
Shipping:
We processes orders between Monday and Friday. Orders will be processed within 1-15 business days of ordering and shipped out the next day after the processing day. We don't ship on weekends.
PAYMENT:
PayPal is welcomed here
If you don't have a PayPal account, we accept all credit cards: just select 'PayPal' and click the 'Pay with Debit or CreditCard' button